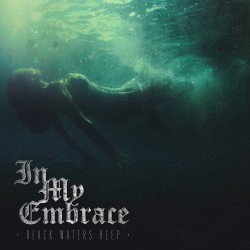 Album: Black Waters Deep
Band:
In My Embrace
Data di uscita: 2016
Etichetta:
Sliptrick Records
Genere:
Black
Nazione:
Recensione:
Black Waters Deep
Dodici anni per giungere al debut-album. Tanti sono stati quelli necessari agli svedesi In My Embrace per dare alle stampe "Black Waters Deep", figlio di una continua instabilità della lineup, i cui membri entravano/uscivano e/o erano impegnati in altri progetti. Così, nel corso della loro...
Leggi tutta la recensione
Tracklist
01. The Coming Storm 1:14
02. Black Waters Deep 4:00
03. Into Oblivion - Dead to Dust Descend Part II 4:30
04. Of Ache and Sorrow 4:25
05. Thy Abhorrence 3:26
06. The Road of Hanging On 3:53
07. Next Chapter 4:39
08. Voyage of Thoughts 3:39
09. Killing Spree 3:56
10. Autumn Storm Despair 2:16

Durata complessiva 39 min. ca.
Formazione
Kenneth Larsson - Voce
Johan Sjöblom - Chitarra, voce
Bosse Öhman - Chitarra, voce
Jon Brundin - Basso, voce
Tommy Holmer - Batteria (session)