Album: Diagnostic and Statistical Manual of Me(n)tal Disorders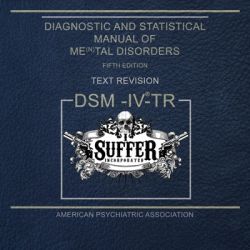 Album: Diagnostic and Statistical Manual of Me(n)tal Disorders
Band:
I Suffer Inc.
Data di uscita: 2010
Etichetta:
Spider Rock Promotions
Nazione:
Recensione:
Diagnostic and Statistical Manual of Me(n)tal Disorders
Pesanti, melodici e accattivanti. Tre parole per racchiudere velocemente l'impressione immediata all'ascolto di questo nuovo EP degli I Suffer Inc., realtà romana del panorama estremo/melodico/moderno. Un mix a tratti disorientante, tanto ampio e' il raggio delle influenze citate:...
Leggi tutta la recensione