Album: Drowned by Humanity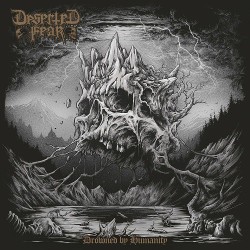 Album: Drowned by Humanity
Band:
Deserted Fear
Data di uscita: 2019
Etichetta:
Century Media Records
Genere:
Death
Nazione:
Recensione:
Drowned by Humanity
Con alle spalle una carriera esaltata da fan e mass media, ma in sostanza costellata di full-length non particolarmente eccezionali, tornano i deathster tedeschi Deserted Fear con un album nuovo di zecca, "Drowned by Humanity", il quarto della serie. Stavolta, al contrario del passato, rappresentante...
Leggi tutta la recensione
Tracklist
01. Intro 1:41
02. All Will Fall 3:47
03. An Everlasting Dawn 3:33
04. The Final Chapter 4:08
05. Reflect the Storm 3:48
06. Across the Open Sea 0:27
07. Welcome to Reality 4:18
08. Stench of Misery 3:57
09. A Breathing Soul 4:20
10. Sins from the Past 3:19
11. Scars of Wisdom 5:15
12. Die in Vain (bonus track) 3:51
13. Tear of My Throne (re-recorded) 4:59

Durata complessiva 47 min. ca.
Formazione
Manuel Glatter – Voce, chitarra
Fabian Hildebrandt – Chitarra, basso
Simon Mengs – Batteria