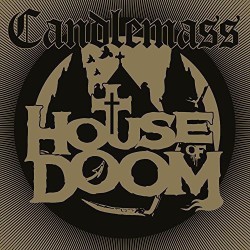 Album: House of Doom
Band:
Candlemass
Data di uscita: 2018
Etichetta:
Napalm Records
Genere:
Doom
Nazione:
Recensione:
House of Doom [EP]
Il 2018 si prospetta essere ricordato come uno degli anni più importanti nella storia della musica dura. Alcune tra le band più rappresentative della scena hanno infatti deciso di dare alle stampe la propria nuova fatica discografica proprio nell'anno domini 2018. Gli album fin qui pubblicati...
Leggi tutta la recensione
Tracklist
1. House of Doom
2. Flowers of Deception
3. Fortuneteller
4. Dolls on a Wall
Formazione
Mats Levén:Vocals
Lars "Lasse" Johansson: Guitars
Mats "Mappe" Björkman: Guitars
Leif Edling: Bass
Jan Lindh: Drums