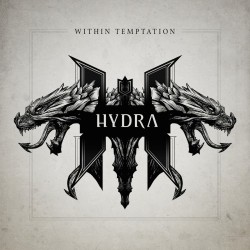 Album: Hydra
Band:
Within Temptation
Data di uscita: 2014
Etichetta:
Sony - BMG
Genere:
Gothic
Nazione:
Recensione:
Hydra
Gli olandesi Within Temptation continuano a mutare, irrefrenabili, nella forma e nello stile. Battezzata nelle acque del gothic metal, genere che ha contribuito a caratterizzare con pietre miliari come "Enter" (1997) e "Mother Earth" (2000), la band ha successivamente eseguito...
Leggi tutta la recensione
Tracklist
01. Let Us Burn
02. Dangerous
03. And We Run
04. Paradise (What About Us?)
05. Edge of the World
06. Silver Moonlight
07. Covered by Roses
08. Dog Days
09. Tell Me Why
10. Whole World Is Watching

durata: 49 minuti.
Formazione
Sharon den Adel - Vocals
Robert Westerholt - Guitars
Ruud Jolie - Guitars
Stefan Helleblad - Guitars
Martijn Spierenburg - Keyboards
Jeroen van Veen - Bass
Mike Coolen - Drums