Album: Let Us Burn - Elements & Hydra Live In Concert [cd + dvd]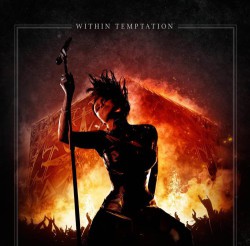 Album: Let Us Burn - Elements & Hydra Live In Concert [cd + dvd]
Band:
Within Temptation
Data di uscita: 2014
Etichetta:
Sony / Bmg
Genere:
Gothic
Nazione:
Recensione:
Let Us Burn - Elements & Hydra Live In Concert
Chi dice terra di Fiandra, dice metal e calde voci femminili. Tra le band che mantengono vivo il recente stereotipo figurano i Within Temptation, i quali, dopo un brusco cambio di stile (conservando, umbratile, un lato sinfonico vicino a quello di Nightwish e Epica), nel 2011 hanno stupito con The Unforgiving,...
Leggi tutta la recensione
Tracklist
Elements

01. Intro
02. Iron
03. In the Middle of the Night
04. Faster
05. Fire and Ice
06. Our Solemn Hour
07. Stand My Ground
08. Angels
09. Sanctuary
10. The Last Dance
11. Say My Name Angels
12. Candles
13. Sinéad
14. The Promise
15. Mother Earth
16. Ice Queen
17. Stairway to the Skies

Hydra

18. Intro
19. Let Us Burn
20. Paradise (What About Us?)
21. Faster
22. Iron
23. Edge of the World
24. In the Middle of the Night
25. Dangerous
26. And We Run
27. Stand My Ground
28. Covered by Roses
29. Mother Earth
30. What Have You Done
31. Silver Moonlight
32. Whole World Is Watching
33. Sinéad
34. Ice Queen
Formazione
Sharon den Adel – voce
Ruud Jolie – prima chitarra
Stefan Helleblad – chitarra ritmica
Martijn Spierenburg – tastiera
Jeroen van Veen – basso
Mike Coolen – batteria

Il Novecento Orchestra (in Elements)
Fine Fleur Choir (in Elements)

George Oosthoek – growl in "Candles"
Robert Westerholt – chitarra (in Elements), anche growl in "Silver Moonlight"
Martijn Westerholt – tastiera in "Candles"
Michiel Papenhove – chitarra in "Candles"
Koen van den Broek – percussioni in "The Last Dance"
Milangelo Martis – percussioni in "The Last Dance"