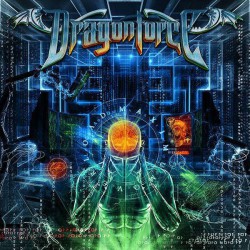 Album: Maximum Overload
Band:
Dragonforce
Data di uscita: 2014
Etichetta:
Ear Music
Genere:
Power
Nazione:
Recensione:
Maximum Overload
"Uh, we got a killstreak coming up if anyone's interested." Sovrapproduzione di contenuti ed informazioni digitali, liquefazione baumaniana dei rapporti ed accelerazione progressiva delle interazioni sociali, informazioni che si fanno "big data" ingestibili anche dai...
Leggi tutta la recensione
Tracklist
1. The Game
2. Tomorrow's Kings
3. No More
4. Three Hammers
5. Symphony of the Night
6. The Sun is Dead
7. Defenders
8. Extraction Zone
9. City of Gold
10. Ring of Fire

Durata: 50 minuti.
Formazione
Marc Hudson – lead vocals, backing vocals
Herman Li – guitars, backing vocals
Sam Totman – guitars, backing vocals
Vadim Pruzhanov – keyboards, piano, backing vocals
Frédéric Leclercq – bass guitar, backing vocals
Dave Mackintosh – drums, backing vocals