Album: Nightmares in the Waking State - Part. II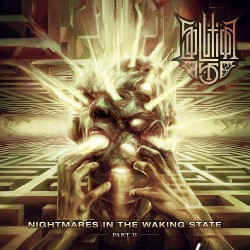 Album: Nightmares in the Waking State - Part. II
Band:
Solution .45
Data di uscita: 2016
Etichetta:
AFM
Genere:
Death
Nazione:
Recensione:
Nightmares in the Waking State - Part. II
Le vicende sono note. Ma è bene rammentarle. Dopo il debut-album "For Aeons Past", uscito nel 2010 con l'AFM Records, gli svedesi Solution .45 hanno lavorato alacremente, producendo materiale per un doppio CD. Tuttavia, la scelta è stata quella di dividere l'opera in due full-length distinti....
Leggi tutta la recensione
Tracklist
01. Dim Are the Pathways 2:52
02. The Faint Pulse of Light 4:32
03. Mind Mutation 6:47
04. Built on Sand 7:22
05. Inescapable Dream 4:12
06. The Curse That Keeps On Giving 6:17
07. Chain Connector 4:25
08. What Turns the Wheels 5:24
09. Misery Mantra 5:59
10. Heavy Lies the Crown 5:51

Durata complessiva 53 min. ca.
Formazione
Christian Älvestam - Voce
Patrik Gardberg - Chitarra
Jani Stefanović - Chitarra, basso
Rolf Pilve - Batteria