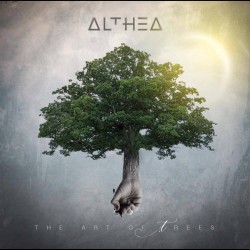 Album: The Art of Trees
Band:
Althea
Data di uscita: 2018
Etichetta:
Indipendente
Genere:
Progressive
Nazione:
Recensione:
The Art of Trees
Anni fa, quando mi dicevano (parlando di musica) "io ascolto un po' di tutto", storcevo il naso, quasi mi indignavo. Mi chiedevo come si potesse ascoltare di tutto, come non si potesse avere un'identità musicale ben definita. Io stesso, però, col passare del tempo ho...
Leggi tutta la recensione
Tracklist
01. For Now 04:05
02. Deformed to Frame 04:59
03. One More Time 05:20
04. Today 05:10
05. Evelyn 08:58
06. Not Me 05:26
07. The Shade 04:41
08. The Art of Trees 09:21
09. Away from Me 06:53
10. Burnout 05:46
Formazione
Dario Bortot - chitarra
Sergio Sampietro - batteria
Alessio Accardo - voce
Andrea Trapani - basso