Album: The Curse Hidden In The Beauty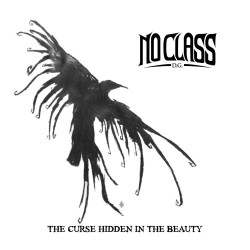 Album: The Curse Hidden In The Beauty
Band:
No Class D.G.
Data di uscita: 2018
Etichetta:
Volcano Records & Promotion
Genere:
Vario
Nazione:
Recensione:
The Curse Hidden In The Beauty
Un monicker come "No Class D.G." (alias Sergio Vallero, Fabio Fenoglio e Alessandro Parisi), non ammette repliche e rivela l'inclinazione del combo senza smancerie: sudato, polveroso, rauco metal, imparentato con stoner e southern, la cui discendenza risale fino ai Black Sabbath e ai Motorhead, coinvolgendo...
Leggi tutta la recensione
Tracklist
01. Belaglia's Song
02. Claustrophobic Blues
03. I'm (Not) A Dead Man
04. I Wish I Had The Power
Formazione
Sergio Vallero - Voce, basso
Fabio Fenoglio - Chitarra
Alessandro Parisi - Batteria