Album: The Four Doors of the Mind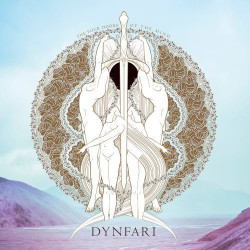 Album: The Four Doors of the Mind
Band:
Dynfari
Data di uscita: 2017
Etichetta:
Aural Music
Genere:
Black
Nazione:
Recensione:
The Four Doors Of The Mind
Vale la pena soffermarsi su "The Four Doors of the Mind", terzo e nuovo album dei Dynfari. E per due motivi strettamente concatenati tra loro. Anzitutto, il duo si era stampato nella memoria di chi scrive per la non esaltante peculiarità di essere stata la prima band islandese a ricevere...
Leggi tutta la recensione
Tracklist
01. The Four Doors of the Mind 1:39
02. 1st Door: Sleep 8:40
03. Sorgarefni segi eg þér 7:28
04. 2nd Door: Forgetting 3:47
05. Sorg 3:42
06. 3rd Door: Madness 6:18
07. Bikarinn 2:27
08. 4th Door: Death 13:59
Formazione
Jón Emil - Percussioni, Chitarra, Flauto
Jóhann Örn - Voce, Chitarra, Accordion, Bouzouki
Hjálmar Gylfason - Basso
Bragi Knútsson - Chitarra