Album: The Nature of the Beast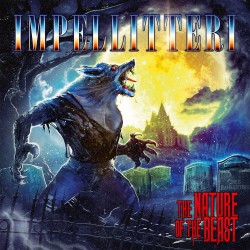 Album: The Nature of the Beast
Band:
Impellitteri
Data di uscita: 2018
Etichetta:
Frontiers Music
Genere:
Heavy
Nazione:
Recensione:
The Nature of the Beast
Come scritto sulla base di una formula consolidata, un album di Chris Impellitteri poggia su determinati canoni stilistici sin dall'alba dei tempi. Fedele ad un modo di scrivere ed interpretare la materia musicale persino encomiabile per quanto possa risultare sempre onesta e uguale a se stessa. Regole...
Leggi tutta la recensione
Tracklist
01. Hypocrisy
02. Masquerade
03. Run For Your Life
04. Phantom Of The Opera
05. Gates Of Hell
06. Wonder World
07. Man Of War
08. Symptom Of The Universe
09. Do You Think I'm Mad
10. Fire It Up
11. Kill The Beast
12. Shine On
Formazione
Chris Impellitteri – Chitarra
Rob Rock – Voce
James Pulli – Basso
Jon Dette – Batteria