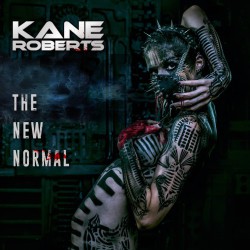 Album: The New Normal
Band:
Kane Roberts
Data di uscita: 2019
Etichetta:
Frontiers Music
Genere:
Hard Rock
Nazione:
Recensione:
The New Normal
Kane Roberts? Quello che suonava con Alice Cooper negli anni ottanta?!? Maddai… Pensavamo, onestamente, che tra i tanti ritorni in scena cui abbiamo assistito in questi anni, quello del "Rambo con la chitarra" fosse tra i più improbabili ed inverosimili.  La carriera discografica del...
Leggi tutta la recensione
Tracklist
01. King Of The World
02. Wonderful
03. Beginning Of The End
04. Who We Are
05. Forever Out Of Place
06. Leave This World Behind
07. The Lion's Share
08. Leave Me In The Dark
09. Above & Beyond
10. Wrong
Formazione
Voce – Kane Roberts, Alice Cooper, Alissa White-Gluz, Katt Franich
Chitarre – Kane Roberts, Evan Magness, Nita Strauss
Basso - Kip Winger, Ed "Special Ed" Modigliani, Johnny 5, Betty Has Eyes
Tastiere - Scot Lang, Paul Taylor, Alex Track
Batteria - Ken Mary, Christopher Tisi, Alex Track
Percussioni - Alex Track
Cori - David Balfour, Kip Winger, Kane Roberts, Ken Mary