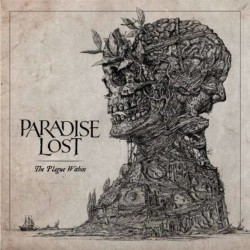 Album: The Plague Within
Band:
Paradise Lost
Data di uscita: 2015
Etichetta:
Century Media Records
Genere:
Gothic
Nazione:
Recensione:
The Plague Within
I Paradise Lost sono una band che non ha sicuramente bisogno di presentazioni, i Paradise Lost sono i Paradise Lost, punto e basta. Una band capace di scrivere pagine importanti ed immortali nella storia della musica a noi cara. Nick Holmes e soci si sono letteralmente inventati nei primi anni novanta,...
Leggi tutta la recensione
Tracklist
01. No Hope in Sight
02. Terminal
03. An Eternity of Lies
04. Punishment Through Time
05. Beneath Broken Earth
06. Sacrifice the Flame
07. Victim of the Past
08. Flesh from Bone
09. Cry Out
10. Return to the Sun
Formazione
Nick Holmes: Vocals
Gregor Mackintosh: Guitars (lead), Keyboards
Aaron Aedy: Guitars (rhythm)
Stephen Edmondson: Bass
Adrian Erlandsson: Drums