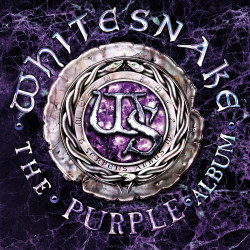 Album: The Purple Album
Band:
Whitesnake
Data di uscita: 2015
Etichetta:
Frontiers Records
Genere:
Hard Rock
Nazione:
Recensione:
The Purple Album
Da viscerali amanti degli 'Snakes…era quello che ci attendevamo? Ne sentivamo il bisogno? Era qualcosa che, da qualche parte, disperso tra le emozioni della memoria, avremmo mai potuto desiderare di ascoltare? Ma diciamoci la verità in modo schietto e leale. No. Siamo sinceri: dopo...
Leggi tutta la recensione
Tracklist
01. Burn
02. You Fool No One (interpolating Itchy Fingers)
03. Love Child
04. Sail Away
05. The Gypsy
06. Lady Double Dealer
07. Mistreated
08. Holy Man
09. Might Just Take Your Life
10. You Keep On Moving
11. Soldier Of Fortune
12. Lay Down Stay Down
13. Stormbringer
Formazione
David Coverdale – Voce
Reb Beach – Chitarre
Joel Hoekstra - Chitarre
Michael Devin – Basso
Tommy Aldridge - Batteria