Album: Will of the Gods Is a Great Power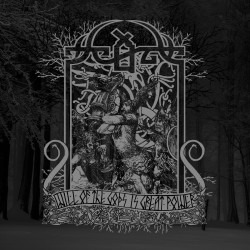 Album: Will of the Gods Is a Great Power
Band:
Scald
Data di uscita: 2018
Etichetta:
Ordo MCM
Genere:
Doom
Nazione:
Recensione:
Will of the Gods Is a Great Power [Reissue]
La Russia, una Terra affascinante, così vicina ma, allo stesso tempo, lontana. Un retaggio culturale completamente diverso dal nostro, ammaliante nelle sue tradizioni, nei suoi risvolti artistici che, per motivi diversi, è giunto a noi con difficoltà o ritardo. Il mondo russo del metallo...
Leggi tutta la recensione
Tracklist
01. Night Sky
02. Eternal Stone
03. Ragnaradi Eve
04. Sepulchral Bonfire
05. A Timulus
06. In the Open Sea
07. Кузнец войны [Blacksmith of War]
08. Пламя Вальгаллы [Valhalla's Flame]
09. Погребальный костёр [Funeral Pyre]
10. Sepulchral Bonfire (demo 95)
Formazione
Maxim "Agyl" Andrianov: Vocals
Ivan "Harald" Sergeev: Guitars
Karry: Guitars
Velingor: Bass
Ottar: Drums, Percussion