Alternative Metal
Hard Rock
96 Bitter Beings: online il nuovo singolo 'Wish Me Dead'
I 96 Bitter Beings hanno diffuso lo streaming del nuovo singolo 'Wish Me Dead', estratto dall'album "Synergy Restored", in uscita il prossimo 4 novembre per Nuclear Blast.
Fresh off the road from their first U.S. tour in years, Los Angeles rock band 96 BITTER BEINGS has dropped a brand new single, 'Wish Me Dead', from their highly-anticipated second full-length album, Synergy Restored, that's due on November 4th from Nuclear Blast.
Founding songwriter, vocalist and guitarist Deron Miller says of the song:
"At some point in their lives, many of us come face to face with that special someone that actually puts more time and effort into attempting to get us to fail than they do into trying to succeed themselves. Jealousy is so baffling because it is too transparent of an emotion to deny. There's nothing else you can call it…whether you are the recipient or the one dishing it out.
We knocked it out of the park on 'Wish Me Dead'. Instantly you recognize that classic CKY sound; and a song I am this proud of has only come around once or twice in my whole life."
Stream the band's previously released single, 'Vaudeville's Revenge': https://bfan.link/96BB-VaudevillesRevenge
Years in the making, 96 BITTER BEINGS' Synergy Restored is 11 songs of relentless power and vibe. Four-on-the-floor, fuzzy and visceral, proper rock n' roll made by an actual band, rather than a bunch of over-processed samples and otherwise stale shenanigans. Songs like 'Vaudeville's Revenge', '90 Car Pile-Up', and 'Wish Me Dead' offer vivid reminders of the truth-telling prowess of guitars, bass, and drums. Miller is on fire, weaponizing the same knack for memorable musical epiphanies behind projects like FOREIGN OBJECTS, WORLD UNDER BLOOD and CKY.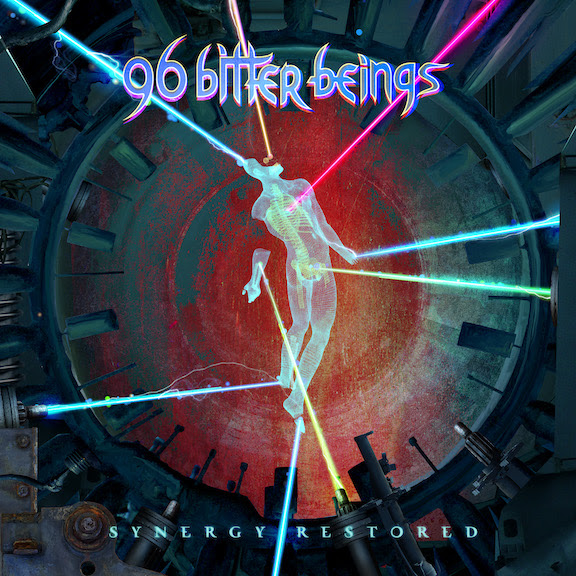 Synergy Restored Tracklisting:
1. Vaudeville's Revenge
2. Wish Me Dead
3. Fire Skyline
4. Throw Yourself Inside
5. 90 Car Pile Up
6. Bedtime Story
7. Bloodrock Mania
8. Slither Away
9. Taken By Surprise
10. Adios Amigo
11. Conditioned Or Unconditional
96 BITTER BEINGS Lineup:
Deron Miller – Vocals/Guitar
Kenneth Hunter – Guitar
Shaun Luera – Bass
Tim Luera – Drums