Vario
Nightfall: presentano la cover di 'Mean Machine' dei The Cramps
I greci Nightfall hanno presentato il lyric video di 'Mean Machine', cover dei The Cramps registrata nel 1996 e inserita come bonus track sull'album "Lesbian Show".
Greek blackened death metal masters NIGHTFALL are now premiering a new lyric video for the track 'Mean Machine' which was originally recorded by THE CRAMPS in 1994. The track was recorded by NIGHTFALL in December 1996 in Tico Tico studios, Finland and served as a bonus track to the "Lesbian Show" album. You can now find the video HERE. The link may be freely spread throughout your channels.
Vocalist Efthimis Karadimas comments: "Mean Machine is the first ever song I listened by the Cramps. Its filthy sound and performance might well be described as a spit to the face of anything normal out there. Lyric-wise I'd say it is more about accepting the role of the bad guy, rather than trying to prove the opposite. 90s were wild in terms of social approbation. I felt connected to that song for somehow it made me feel it was like we were the "mean machines", the outcasts, the bad guys, people did not want to have any connection with. The Cramps have ceased to exist, but thanks to Burton's Wednesday Netflix series, they are beautifully haunting our dreams again. Mean Machine's our tribute to them. We share it with you untouched, right from the depths of XX Century."
NIGHTFALL's latest release 'At Night We Prey' was released on March 05, 2021 via Season of Mist and is still available in various formats HERE. The cover artwork and track list can be found below.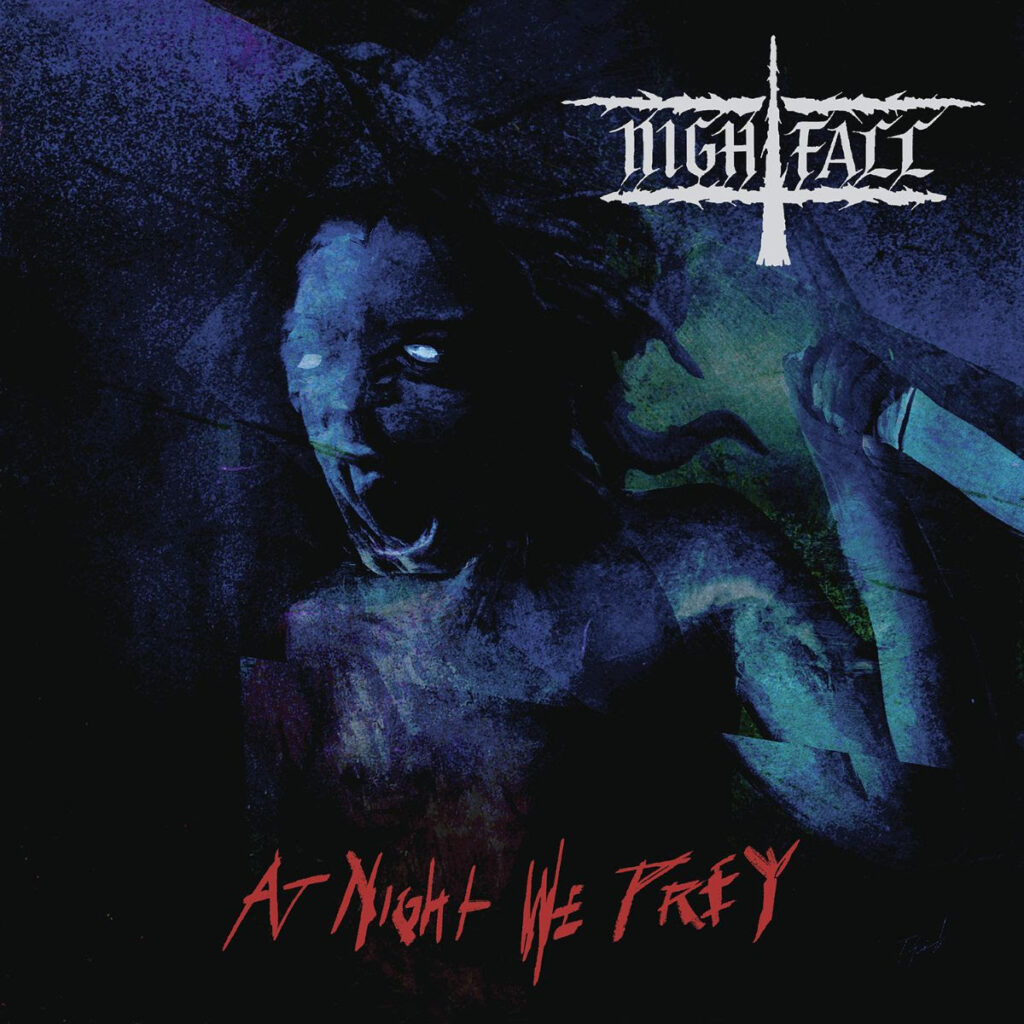 Track-list
1. She Loved the Twilight
2. Killing Moon
3. Darkness Forever
4. Witches
5. Giants of Anger
6. Temenos
7. Meteor Gods
8. Martyrs of the Cult of the Dead (Agita)
9. At Night We Prey
10. Wolves in Thy Head
Total: 46:10