Album: All Fear The Axeman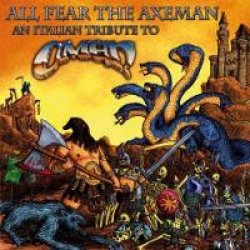 Album: All Fear The Axeman
Band:
AA. VV.
Data di uscita: 2012
Etichetta:
My Graveyard Productions
Nazione:
Recensione:
All Fear The Axeman
Come scritto a pagina due del libretto che accompagna il cd, All Fear The Axeman è un tributo agli Omen che scaturisce da un'idea partorita da Alessio "Alemosh" Aondio, giovane dannato dell'HM classico, nonché apprezzato collaboratore saltuario anche sulle pagine...
Leggi tutta la recensione