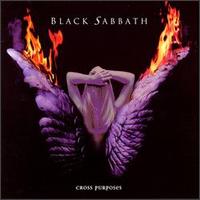 Album: Cross Purposes
Band:
Black Sabbath
Data di uscita: 1994
Etichetta:
IRS
Nazione:
Recensione:
Cross Purposes
When a promise is broken, and no one trusts you, Young ones crying with there heads in their hands, When you talk about saving, the souls of the faithful, You can't help thinking you've got blood on your Hands. From a cross of thorns. Lo ammetto, l'ultima volta che ebbi l' occasione di avere a...
Leggi tutta la recensione