Album: Primal Incinerators of Moral Matrix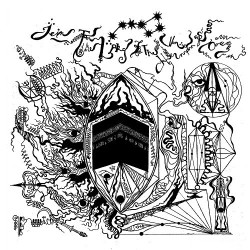 Album: Primal Incinerators of Moral Matrix
Band:
Tetragrammacide
Data di uscita: 2017
Etichetta:
Blood Harvest
Genere:
Death
Nazione:
Recensione:
Primal Incinerators of Moral Matrix
Apologia della follia scardinatrice. Dall'India, i Tetragrammacide: tre scellerati privi di senno che rispondono ai war-name di Martial Opium, S(d)S(t) e Uragnostic Eliminator, fautori di un death metal mostruoso, incessante, allucinante, senza compromessi. "Primal Incinerators of Moral Matrix",...
Leggi tutta la recensione
Tracklist
01. Hyper-Spatial Mandala of Intuitive Latencies 2:19
02. The Prognosticators of Trans-Yuggothian Meta-Reasoning 6:24
03. Radicalized Matrikavyeda Operation: Militarized Cosmogrids Destabilization (Heralding Absolute Contraction) 7:15
04. Cyberserking Strategic Kalpa-Terminator (Advanced Acausality Increment Mechanism) 5:48
05. Transcranial Ka'abatronic Stimulation Collapse 2:00
06. Intra-Dimensional Vessel of Were-Robotics, N-Logics and Assorted Lattice Intelligences 4:56
07. Meontological Marga of Misanthropic Computation & Extensive Backwards Physics 3:39
08. Imperial Cyanide Voltigeurs (Quantum Threshold Leapers of Hatha-Sorcery) 4:44
09. Dismal Ramification of Metamathematical Marmas and Sandhi 1:52

Durata complessiva 39 min. ca.
Formazione
Martial Opium – Masked Heretical Vishuddha Transmitter
S(d)S(t) – Unorthodox String Theorist
Uragnostic Eliminator – Radical Hammers of Gnostic Science and
Misanthropic Calculus