Black
…And Oceans: il video ufficiale di 'Within Fire and Crystal'
Gli …And Oceans hanno pubblicato il video ufficiale di 'Within Fire and Crystal', dal loro nuovo album "As in Gardens, so in Tombs", in uscita il 27 gennaio per Season Of Mist. Video che potete vedere di seguito.
Symphonic black metal formation …AND OCEANS are now unleashing another brand new track from the upcoming album "As in Gardens, so in Tombs". The new offering will be released on January 27, 2023 via Season of Mist.
'Within Fire and Crystal' represents an epic symphonic black metal tune with a twist. The track and accompanying video represent an out of the body experience that has been around for millennia, too otherworldly to be told until now. Experience 'Within Fire and Crystal' yourself via the official Season of Mist YouTube channel HERE!
The album can be pre-ordered HERE, and pre-saved HERE.
…AND OCEANS vocalist Mathias comments  on the track: "A journey through tongues of fire, towards the crystal walls. And to return with the Key from the Observer."
The cover artwork, which is created by Adrien Bousson, and further album details of 'As in Gardens, so in Tombs' can be found below.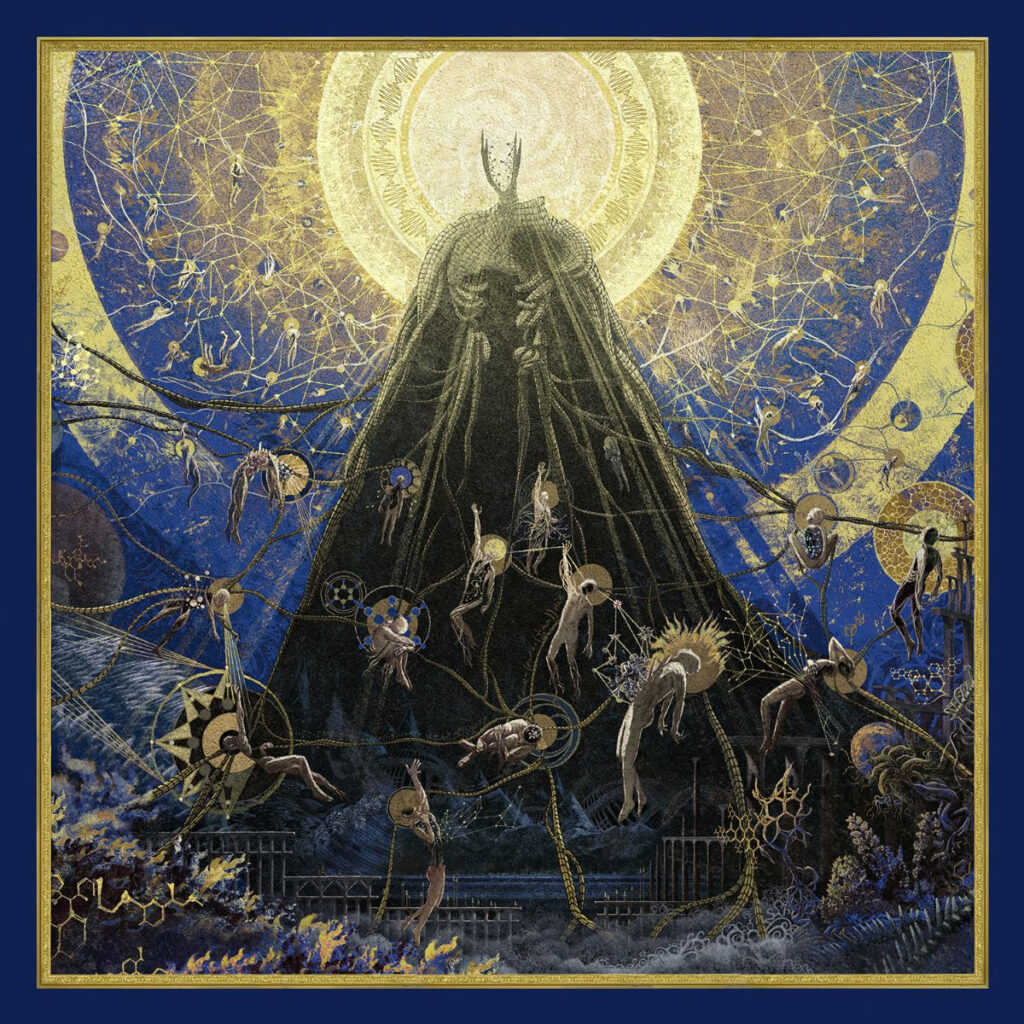 Tracklist:
1. As in Gardens, so in Tombs (4:17)
2. The Collector and His Construct (4:36) [WATCH]
3. Within Fire and Crystal (5:52) [WATCH]
4. Carried on Lead Wings (5:14)
5. Likt Törnen Genom Kött (5:10) [LISTEN]
6. Cloud Heads (4:19) [WATCH]
7. Wine into Water (3:57)
8. Inverse Magnification Matrix (4:50)
9. The Earth Canvas (4:11)
10. Ambivalent God (7:44)
Bonus:
11. Samlarens Valv (3:49)
12. Third Eye Catalyst (4:28)
Total: 58:27
Recording Studio: 
Drums & Bass at D-studio
Guitars & Vocals at SoundSpiral Audio
Keyboards & electronics at Ryijy's cave.
Producer/Sound engineer: Juho Räihä
Mix/Master: Necromorbus Studio / Tore Stjerna
Line-up:
Timo Kontio – Guitar
Mathias Lillmåns – Vocals
Teemu Saari – Guitar
Pyry Hanski – Bass
Kauko Kuusisalo – Drums
Antti Simonen – Keyboards
Cover artwork: Adrien Bousson
Bio: Nick Senior
Pictures: M.Laakso
Pre-sales: https://redirect.season-of-mist.com/AndOceansShop
Pre-save: https://orcd.co/andoceans-gardens
Live:
17 Dec 22 Helsinki (FI) Tiivistämö (+Saor)
18 Dec 22 Jyväskylä  (FI) Lutakko (+Saor)
28 Jan 23 Oulu (FI) Rites of the North Festival
Formats:
CD Digipak
CD Clamshellbox
2x 12" Gatefold (Black)
2x 12" Gatefold (Crystal clear, red & blue marbled / limited to 600)
2x 12" Gatefold (Gold & black marbled / limited to 300)
Cassette