Death
Antropofagus: annunciano tutti i dettagli del nuovo album "Origin"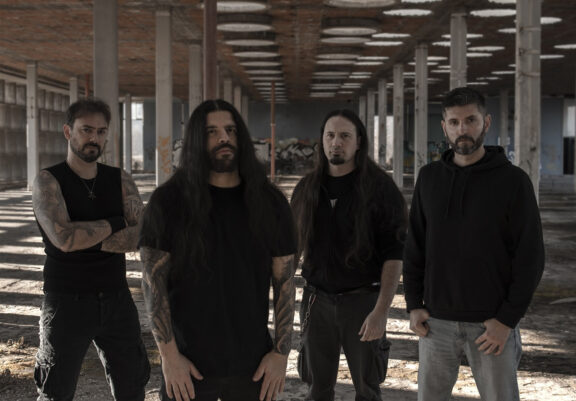 Gli Antropofagus pubblicheranno il prossimo 28 ottobre per Agonia Records il quarto album in carriera, intitolato "Origin". Il video del primo singolo estratto è previsto a settembre.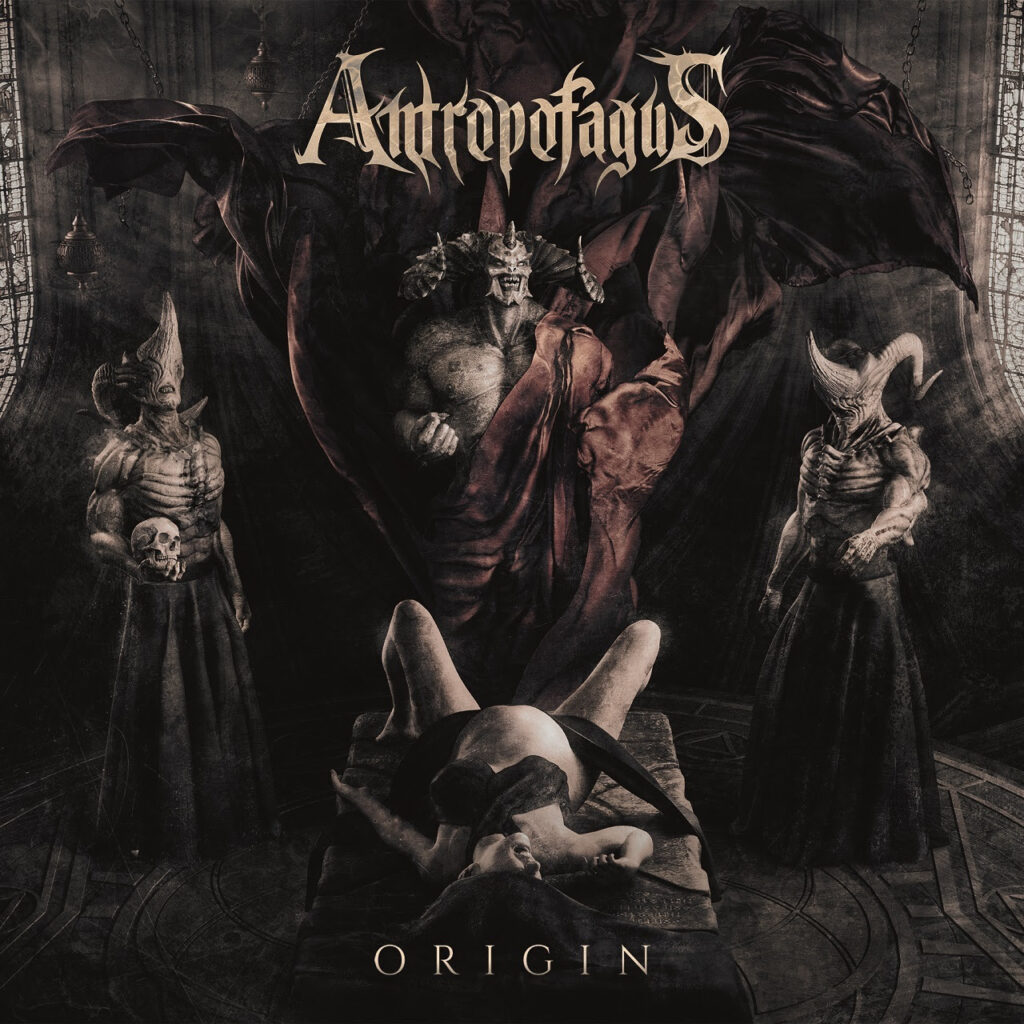 Featuring ten new compositions, "Origin" was recorded, engineered and mixed at MK2 Recording Studio by the band's drummer, Davide Billia (ex-Hour Of Penance, Beheaded), and mastered at Hertz Studio by Wojtek Wieslawski (Vader, Behemoth, Decapitated). The cover artwork and layout was designed by Stefano Mattioni. The album features guest appearances from Mick Montaguti (Electrocution), Matt Sotelo (Decrepit Birth) and Dallas Toler-Wade (Narcotic Wasteland, ex-Nile).
ANTROPOFAGUS plays complex, technical and brutal death metal, and made its first steps onto the scene in the late nineties, heavily inspired by band's such as Suffocation, Cannibal Corpse and Deeds Of Flesh. Until the unveiling of "Origin", "No Waste Of Flesh" (1999), "Architecture of Lust" (2012) and "M.O.R.T.E." (2017) remained the only albums to its name, despite being formed nearly a quarter of a century ago. Aside from said Davide Billa on drums, the album comprises new vocalist Paolo Chiti, long-running guitarist and co-founder Francesco 'Meatgrinder' Montesanti and bassist Jacopo Rossi (Dark Lunacy).
Francesco Montesanti sees "Origin" as the band's most complete album to date.
"I'm really satisfied with the work in its entirety; from the structure of the album, to the production, which was curated by Davide Billia at MK2 studios. While the pandemic did cause physical limitations, it also allowed us the time to work at our own pace, and while arranging the tracks we reached a level far superior to anything we've done before. I'm really pleased that we managed to write this album with the four of us coming from different directions, but working together in a very united way.
You can hear this in every track. Each of us played important roles during the production and post production phases and we put our heart and souls into it. The result is a very fast album that never loses momentum. The cover and all the artwork were created by Stefano Mattioni 'Viron 2.0'. We've gone back to working with computer graphics and we think this will be our best cover yet, reflecting a band which is  modern but never compromises the foundations of true Death Metal."
Debuting vocalist and lyricist Paolo Chiti adds:
"I was inspired by many different sources for the lyrics on this album. From Lovecraft's omnipresent Necronomicon, through Sumerian demonology, Egyptian mythology and classic films such as the Exorcist or Hellraiser to those more modern like the Void, or the series Stranger Things. Wherever I found some darkness I fed on that darkness for my lyrics and I'm very pleased with the results. I really can't wait to share the new material with the world! I'm particularly proud of my vocal performance. This is the first disc that I've recorded with the band and I hope that my vocal style pleases old-school Antropofagus fans and perhaps even helps us get new ones. When Origin comes out I will be over the moon if people love it even half as much as I do!"
Tracklisting:
1. Origin
2. Downward the Spiral
3. While Nothingness Slithers
4. Oppressed Suffering
5. The Slaver Ascension
6. Of Prosperity and Punishment
7. Ia Anth Etbrae Gagh
8. Hymns of Acrimony
9. Passage of Annulment
10. Chapter of not letting the body perish (M.O.R.T.E. pt2)
Line-up:
Paolo Chiti – vocals
Francesco Montesanti – guitars
Jacopo Rossi  – bass
Davide Billia – drums