Gus G. interview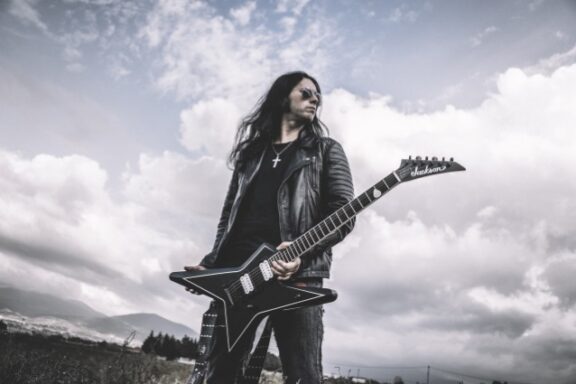 What shall the fans expect from Quantum Leap which came together over the course of the worldwide pandemic? Any similarities and/or differences with Fearless?
I think there are lots of difference from Fearless. The most obvious one is that Quantum Leap is an instrumental album, there are no vocal guests this time. Also, I'm experimenting with some other styles too, while maintaining my own sound.
The album shows one hell of a diversity when it comes to musical genres: not only shredding but also classical, prog, synth-wave and blues elements. Is variety an essential ingredient in a good musical recipe in your opinion?
I think so. But of course, it depends who you're talking about. If it's AC/DC, you wouldn't wanna hear a synth wave track from them haha! In my case, variety seems to work and it's something that comes natural to me. I have my own sound and style but I try to bring in small things into the mix every time I make a record. I'm not the kind of artist who will surprise everyone by making a 180 degree turn on styles, but I integrate small things here and there and try to push the envelope a bit each time. Those who follow me seem to enjoy that.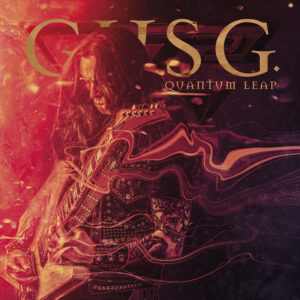 How was it to work with Dennis Ward both as a producer and a bass player?
His role was a bit more limited this time as he didn't do any co-writing, simply cause there wasn't any vocals or lyrics. Usually, he will help in that department. He did however play bass on most songs and provided a killer mix. Working with Dennis is always fun and easy. We totally understand each other and both work fast and efficient.
Which differences do you find in composing instrumental music compared to songs meant for a singer?
With instrumental music you can go to places that isn't as easy when you have vocals. I'm a fan of the 3 minute songs with solid arrangements and big choruses. So, I don't like to get too adventurous when I make songs for vocals. When it's instrumental you have more space to experiment and do whatever. At least that's how I feel about it.
Are you planning a tour to promote Quantum Leap across Europe?
Not at the moment. Planning tours is a bit pointless right now with the pandemic still in effect. I'd love to play live of course but I'll probably keep it on a shorter scale, if at all. Maybe start with some local gigs and do some one offs here and there. We'll see.
Last year saw the release of self-titled Firewind's album. Any news you can share from the band?
Sure. We will release a new song called "New Found Power" on October 28th as part of AFM Records 25th anniversary compilation album. Also, we are planning to do a European tour next May to celebrate the band's 20th anniversary since the debut album came out.
Which are your best and worst memories of working with Ozzy? Are you still in touch with him?
I don't have any bad memories working with him, it was an amazing ride while it lasted. I learned a lot and got a lot out of it and I'm always grateful for it. We're not in touch much these days, I haven't seen him in a few years.
Name three guitar players without whom Gus G. would not play the way he plays.
Tony Iommi, Yngwie Malmsteen, Gary Moore.
Which final message and greeting would you send out to your Italian fans?
I miss them all and I hope I can return to Itally sooner than later to play for you all!