Inhuman Condition interview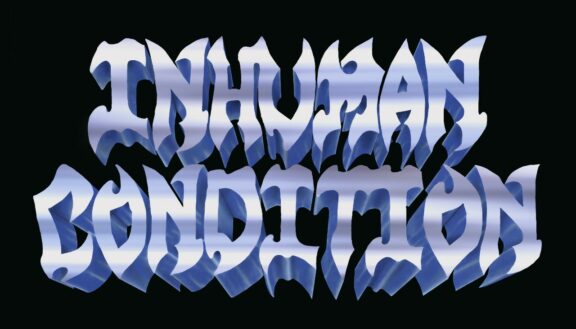 A quick chat with mighty Jeramie "War Machine" Kling, enjoy and support the band!
Can you briefly introduce yourself to the italian readers, since you are known for a multitude of projects?
My name is Jeramie Kling (War Machine in Venom), I play drums, sing, produce, mix and also do live sound for bands, I play drums in Venom inc, I sing and play drums in Inhuman condition, I play drums in The Absence, I play drums for Ex Deo and many many more projects.
What shall the old school death metal lovers expect from Inhuman Condition's music?
Hard hitting Florida death metal.
Which topics have you been exploring in the lyrics of the two Inhuman Condition albums?
Really how much humanity is crumbling, existential dilemmas… Basically the human condition, lol
Which main differences would you underline between Rat°God and Fearsick?
Production changed a bit between the two albums, they were mostly all recorded at the same time so they have very similar vibes.
You are known as a producer beside being a musician. How is the typical production process of an album by Inhuman Condition?
Yes I am, well we start everything always with the drums! Them move on to the guitars, bass, etc. etc. how we achieve the Florida vibe is top secret elf work.
How is the touring situation for Inhuman Condition and may we dream to have you guys over here one day?
We are definitely looking to come to Europe, the only thing that is a pain is the ass is all of other projects, but we are hopeful for a EU tour soon.
Which best and worst memories do you have of your experience with Massacre?
Best was playing overseas in Germany with them, that was a blast!!! Great times… As far as worst, I guess I'd have to say how everything turned out in the end, but now we are in a much better situation.
How is to sit upon the iron throne of Venom Inc's drums, how does it feel to tour with the guys and record with them, even from a distance?
Its a real honor my friend, those guys are amazing and have written some incredible stuff. I always pinch myself when I get on the stage!!
What are you working on right now, both as a musician and as a producer/engineer?
Right now I am engineering the new Deicide album (sound killer so far!), I am also in the midst of writing new Inhuman Condition material!
Which final message and greeting would you shout out to the Italian fans of Inhuman Condition? Any Italy-related memories in your personal life?
Italy! You guys rule and thank you for all the support… I hate to be cliche here but of course some of my fondest memories is the food!!!! Hahaha, some of the best pasta I have ever had was in Italy… Of course!!!