Avantgarde
Death
Progressive
Ne Obliviscaris: il video del nuovo singolo 'Graal'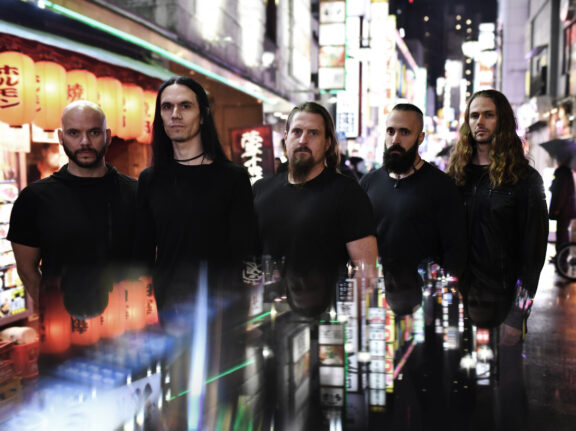 I Ne Obliviscaris hanno pubblicato il video del nuovo singolo 'Graal', secondo estratto da "Exul", in uscita il 24 marzo per Season Of Mist. Video che potete vedere di seguito.
Progressive metal outfit NE OBLIVISCARIS will be releasing their long-awaited new full-length 'Exul' on March 24, 2023! The band is now sharing another emotionally charged single and music video "Graal", which can be found HERE. 
Exploring the result of oppression and mistreatment, NE OBLIVISCARIS' new song is about the inner journey and struggle to understand our individual worth. In lieu of a comment, violinist/clean vocalist Tim Charles offers this thought-provoking poem inspired by the song 'Graal' and its intensely charged video:
"Lost, he lies…
His failing body beaten down by the totality of existence,
The strength to rise, To persevere, To overcome,
Gone.
His inner world torments him with the weight of every moment passed by, but not yet forgotten.
And yet
He is found
He is lifted
And as the essence of his line is fed forth
He breathes
He moves
He rises"
The band recently released the new single "Equus" along with a music video, which commemorates the lives lost in the 2019-2020 Australian bushfires. The video can be found HERE.
Pre-orders for 'Exul' are available HERE.
Pre-save the album on various streaming services HERE.
NE OBLIVISCARIS have previously announced a new European tour, together with PERSEFONE! The band will kick off their 'Exul' EU/UK tour at the Tavastia venue in Helsinki (FI) on May 5 and sees the band traveling throughout 15 countries in the weeks to follow! A full list of confirmed dates and support acts can be found below.
For more info on the US tour dates, together with BEYOND CREATION and PERSEFONE, please check out the band's website HERE.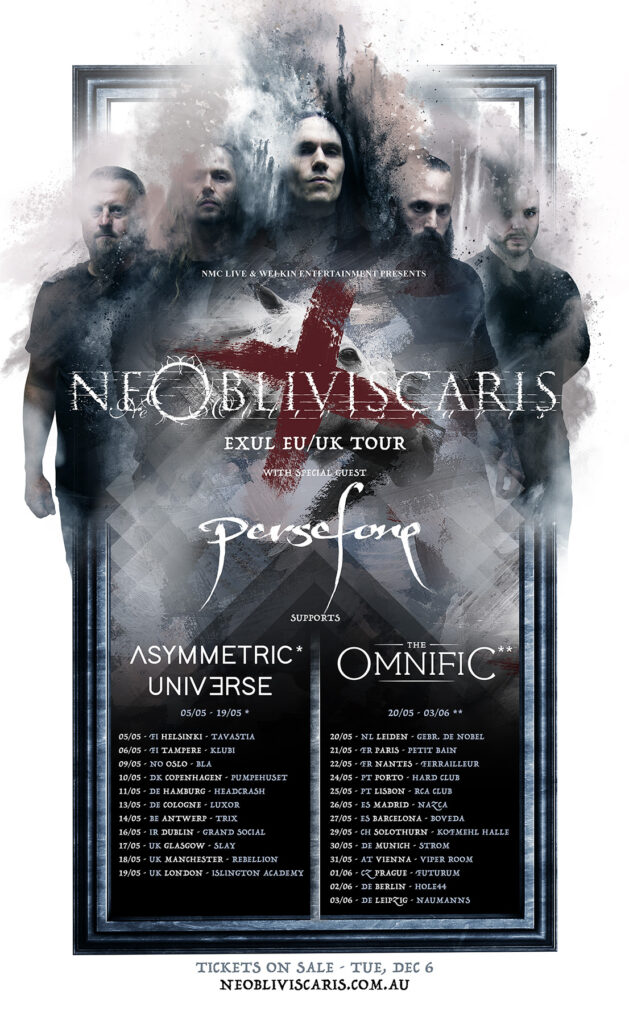 NE OBLIVISCARIS
+PERSEFONE +ASYMMETRIC UNIVERSE* +THE OMNIFIC**
05/05/2023    Tavastia, Helsinki (FI)*
06/05/2023    Klubi, Tampere (FI)*
08/05/2023    Hus 7, Stockholm (SE)*
09/05/2023    Bla, Oslo (NO)*
10/05/2023    Pumpehuset, Copenhagen (DK)*
11/05/2023    Headcrash, Hamburg (DE)*
13/05/2023    Luxor, Cologne (DE)*
14/05/2023    Trix, Antwerp (BE)*
16/05/2023    Grand Social, Dublin (IE)*
17/05/2023    Slay, Glasgow (UK)*
18/05/2023    Rebellion, Manchester (UK)*
19/05/2023    Islington Academy, London (UK)*
20/05/2023    Gebr. de Nobel, Leiden (NL)**
21/05/2023    Petit Bain, Paris (FR)**
22/05/2023    Ferrailleur, Nantes (FR)**
24/05/2023    Hard Club, Porto (PT)**
25/05/2023    RCA Club, Lisbon (PT)**
26/05/2023    Nazca, Madrid (ES)**
27/05/2023    La Nau, Barcelona (ES)**
29/05/2023    Kofmehl Hall, Solothurn (CH)**
30/05/2023    Strom, Munich (DE)**
31/05/2023    Viper Room, Vienna (AT)**
01/06/2023    Futurum, Prague (CZ)**
02/06/2023    Hole44, Berlin (DE)**
03/06/2023    Naumann, Leipzig (DE)**
The cover artwork for 'Exul' was created by Xenoyr and can be found below along with the track-list and additional album details!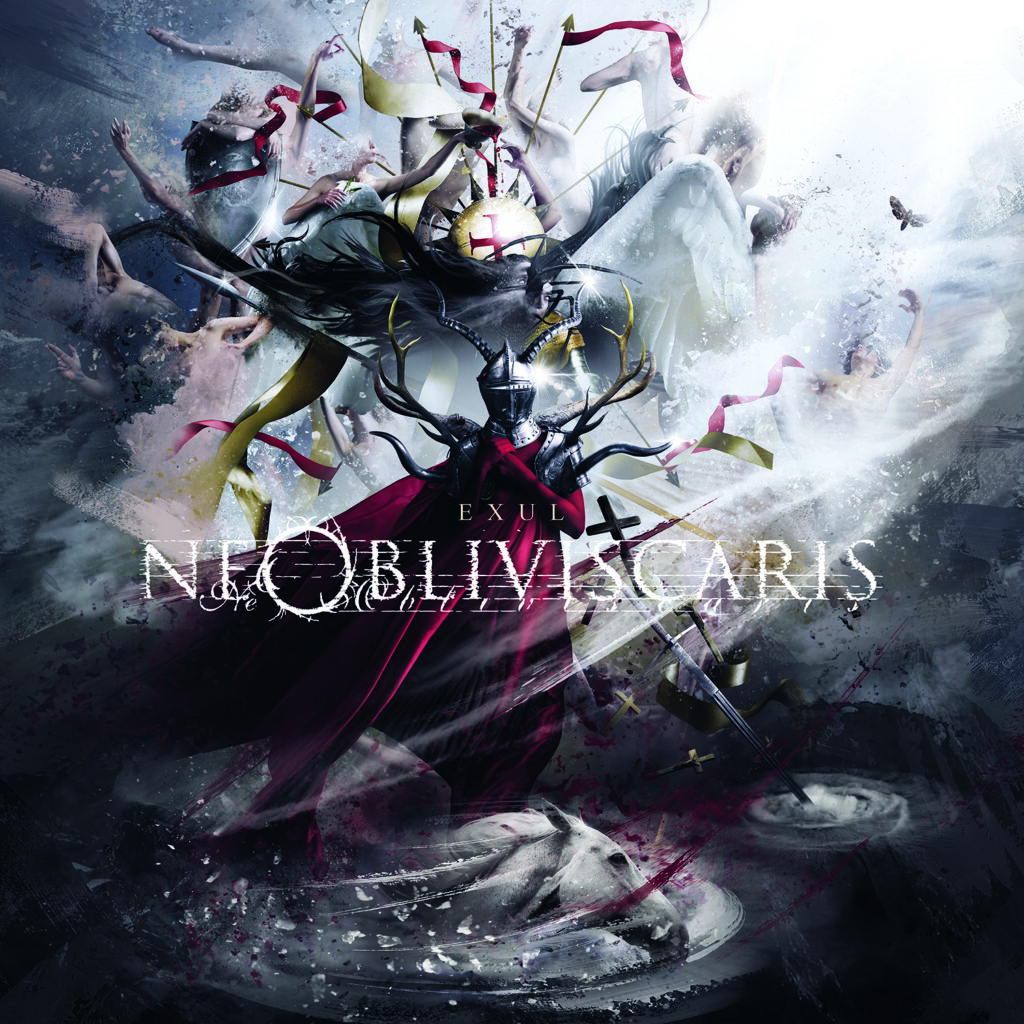 Track-list
1. Equus (12:13) [WATCH]
2. Misericorde I – As the Flesh Falls (7:33)
3. Misericorde II – Anatomy of Quiescence (9:22)
4. Suspyre (10:09)
5. Graal (8:53) [WATCH]
6. Anhedonia (3:43)
Total playing time: 51:53
Recording line-up:
Xen- Harsh Vocals
Tim Charles – Clean Vocals, Violin, Viola & Keyboards
Benjamin Baret- Lead Guitars
Matthew Klavins- Guitar
Martino Garattoni – Bass
Dan Presland- Drums
Current line-up:
Xen- Harsh Vocals
Tim Charles – Clean Vocals, Violin, Viola & Keyboard
Benjamin Baret- Lead & Acoustic Guitar
Matthew Klavins- Guitar
Martino Garattoni – Bass
Guest musicians:
Additional Violin on tracks 1, 2 & 3 performed by Emma Charles
Additional vocals on Track 1 performed by Alana K Vocal
Cello on Tracks 1 & 4 performed by Dalai Theofilopoulou
Cover artwork: Xen
Links:
www.facebook.com/NeObliviscarisBand
www.instagram.com/neobliviscarisofficial
www.twitter.com/neobliviscaris3
www.youtube.com/NeObliviscaris
www.neobliviscarissom.bandcamp.com
www.patreon.com/neobliviscaris