Tim Aymar Interview (Pharaoh, Angband, Control Denied)
Hi Tim, welcome to TrueMetal.it. With this interview we'd like to focus on different periods of your career.
Can you tell us how you approached music in your adolescence, both as a fan and as a musician?
I was in the school music program at an early age. I sang in the chorus and played trumpet in the band until I was around 14. My favorite music when I was that young was any high falsetto male vocals and then along came heavy metal and I fell in love with it right away. I joined my first working band when I was 15, and we played hard rock and heavy metal. Over the 43 years I've been singing, I've sung other genres but metal is my true love.
313 has never published anything officially when you were in activity (1985-1987) (in 2019 various material was collected in a compilation for Divebomb Records). What do you remember from that period in the Eighties?
We came close. We were featured on a nationally syndicated show called Metal Shop, and we got an offer from CBS/Parc records, but the band fell apart. We all went different directions. 30 years later Divebomb remembered us and asked to release our records. What I remember most about 313 is the immense creativity, craziness and comradery between us. There was always writing and rehearsal going on like I've never seen since. We worked hard and played hard together 4 to 5 times a week and it showed.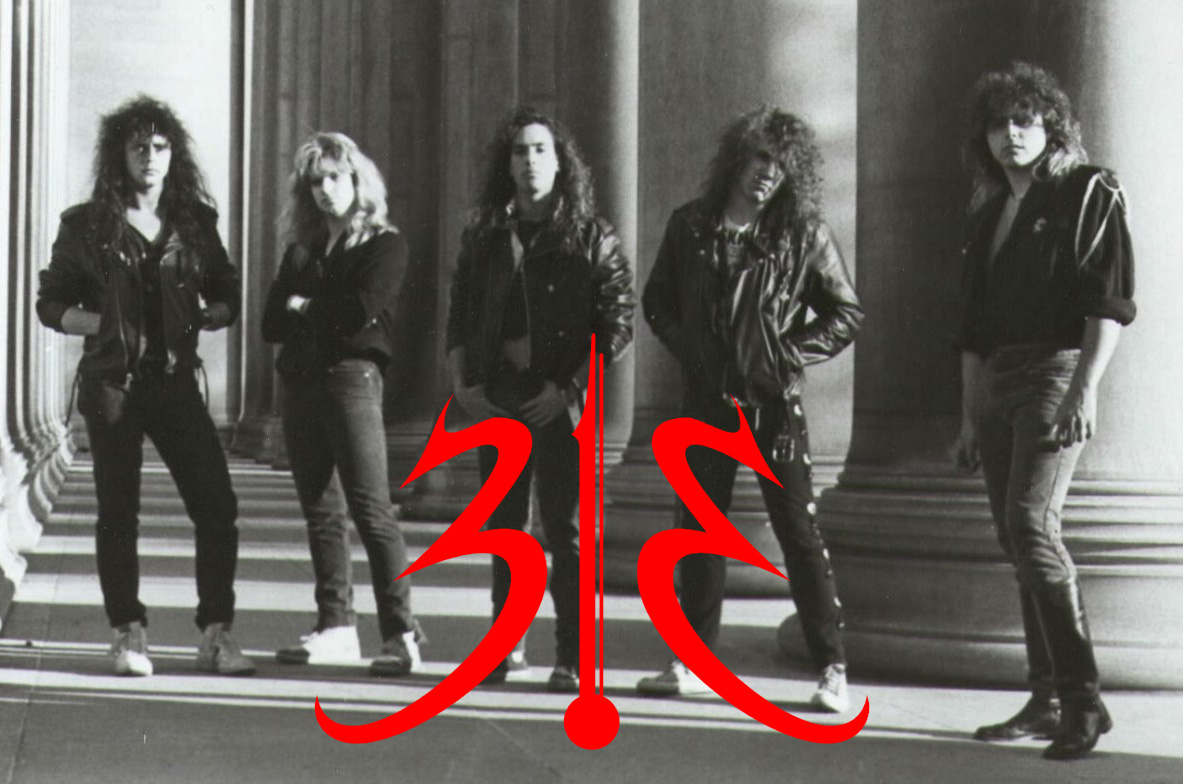 Also Psycho Scream (1994-1998) never released a full-length, although the demo songs were undoubtedly interesting, being an elaborate and powerful power metal. Can you tell us about that experience? Do you think these tracks will ever get an official release?
We did manage to release a 6 song E.P. which got us some attention, but again this band disintegrated, leaving only myself and the Guitarist, Jim Dofka, to keep writing and try to put together a new line-up. Then I got the gig with Control Denied and did The Fragile Art Of Existence. Shortly after that we got back together and recorded the full-length album, and again parted ways. Jim has been working on it for the past couple of years, so hopefully sometime soon it will see the light of day.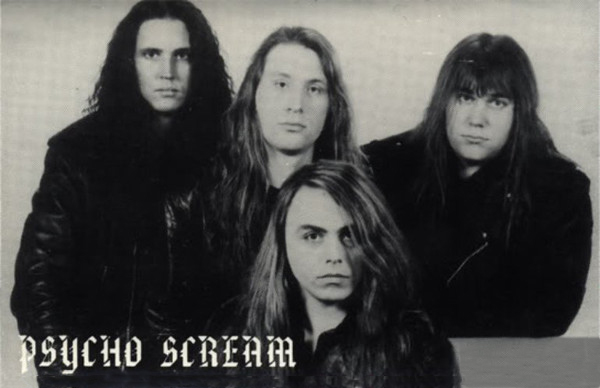 Many people got to know you with Control Denied. Can you tell us about that experience? How did you get in touch with Chuck Schuldiner?
It was actually Jim Dofka who hooked me and Chuck up. Chuck asked to "borrow" me for Control Denied and Jim knew it would boost my career, so he was all for it. Chuck called me, and we hit it off. He invited me to his place in Florida to record 3 songs as an audition. Obviously, it went well.
What are your memories of the making of The Fragile Art of Existence?
We all had a great time working with Jim Morris and each other. Then, Chuck told me he was having severe headaches and couldn't sleep because of it. He was also experiencing partial paralysis in his left hand which scared the dickens out of him. I recommended a chiropractor since I have neck and back injuries that were being treated by one. As it turned out, well ,we know the end of that story.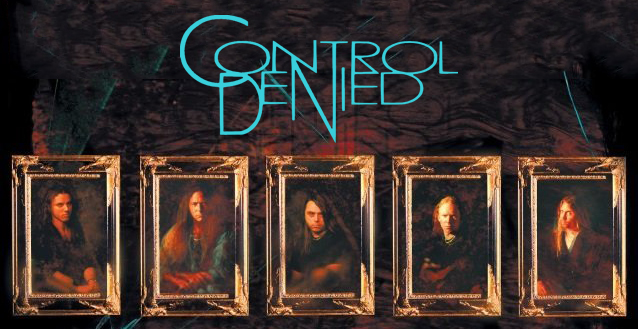 Are there any particular moments from the time you spent with Chuck Schuldiner that you want to tell us?
Waking up in the morning and having coffee and bagels and calling in requests for southern rock tunes to the local rock station, singing along to warm up before hitting his home studio. We had a blast. Then 2 weeks into it all, my youngest brother passed away. Chuck and his family got me to the airport to fly home immediately. On the way there is when Chuck explained to me that we were now brothers in pain as well as metal; that he lost his brother too and he turned that experience into Death, the most positive thing in his life. When it came time to record a week later, he encouraged me to pour my soul into the recording. So our bond became that much tighter. He was not only my boss, but a sincere friend I will always think of as my brother.
If I'm not mistaken you never played live the songs of The Fragile Art of Existence because of Chuck Schuldiner's health problems. Have you ever thought of organizing a commemorative tour with other members of Control Denied to play the songs of the album, like the "Death to All" project did for with Death's music?
I did 2 shows in Costa Rica with a Control Denied cover band, and several Death tribute bands. Shannon came along with me for the second one. I'm heading down to Tampa, Florida in December to catch the memorial shows on the 11th and 12th, so maybe I'll be invited on stage. It will be a surprise.
There have been many rumours about songs written by Death for a second album that was supposed to be called When Man and Machine Collide. What can you tell us about those tracks? After his death, there have often been talks of the possibility that the remaining members could finish those recordings. Why was this project abandoned?
Sadly, we can't finish it. It took our attorney 10 years to get back the rights for us to finish and release it, but by then the data on the drives it was stored on went corrupt. It's just all scrambled with no way to unscramble it.
Many fans miss Chuck Schuldiner, for his untimely death and for his music. What do you think Control Denied could have accomplished if he hadn't died so soon?
If everything had gone the way Chuck and I discussed it, we'd have released 10 or more albums by now and be retired, and racing our boats off the east coast of Florida. I had that much faith in Chuck and the band.
Before you joined Pharaoh, you sang on Vicious Cycle's demo Burnn, but there aren't a lot of information available about them. Can you tell me about this band?
It was shortly after we completed After The Fire, when a vocal student of mine came to me with a project to produce. He couldn't find a singer, so I sang on the demos and then he submitted them to a local contest we wound up winning. One of the tunes got ranked number 1 on the Amazon.com metal downloads and we played a bunch of gigs before the band imploded. They said it was too much work, but I was the one singing, producing and was the soundman most of the time at our gigs. They reformed without me, but never finished any records. The guy who wrote those 3 songs also played guitar and bass. We've made amends and have talked about starting something up over the years but we haven't been able to yet.
In 2014 you released A Taste of the Light with Xthirt13n, a very multifaceted album, a mix of prog, heavy and rock, with excellent songs. Why has it remained an isolated episode in this band's career?
Another band that was crushed under its own weight. Wow you've really done some homework. I didn't think anyone even noticed Xthirt13n. I had moved back to Tampa from Pittsburgh to work with those guys after 9 months of writing. Then it was almost impossible to get them together for rehearsals. When we did it was never enough. We did 2 gigs in almost 2 years and I had enough of trying to get the 2 guitarists away from their cover band to get anything accomplished. They quit their own band and I headed back to Pittsburgh shortly afterward.

Can you tell us about the Aymargeddon project? I couldn't find much information about it.
That's my baby. I sing and produce covers with my friends all over the place. I have so many musician friends that I've either never had the opportunity to do a project with or want to invite back for something fun. The songs I pick out are ones that have inspired me as a metal fan and as a singer since the advent of heavy metal and show the true spirit of metal. So far I've only released 3 songs. This is because my project takes a back seat to singing for Pharaoh and singing and producing my new band, Helios. There is more to come when I have the time, but it's on hold for the time being. The EP is available here: https://bnd.la/3onZAVq
We come to the present day. Pharaoh is the band with which you have recorded the most albums so far, all of great quality, released for the Italian Cruz del Sur Records. Can you tell us the story of the band?
It was shortly after doing the demos with Control Denied when Matt Johnsen, our guitarist asked me to sing on 2 songs for an Iron Maiden tribute compilation, and then again for another. Then, after recording The Fragile Art of Existence they asked me to sing on the debut CD, After The Fire. When that record was released the response was so positive that I offered to sing for the band indefinitely. They've definitely never let me down. As a band we've raised the bar on ourselves with each album we've done. That's about all I could ever ask for in a band. And not only my bandmates all phenomenal writers and players, they are awesome guys just to hang out with or talk over the phone with.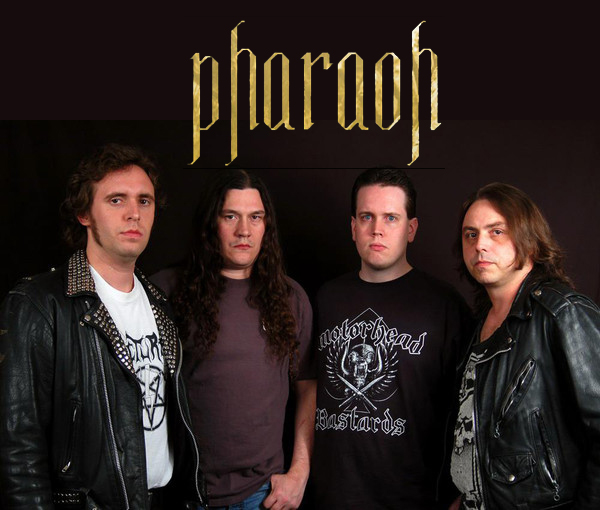 In the latest The Powers That Be (2021) your vocal performance has a wider range than in the past, and also on music there is greater introspection and a more varied songwriting. Will this be the direction of Pharaoh for the future?
We plan on getting even more progressive and powerful than ever before. I just had a great conversation the other day with Matt about how different our approach could be on the next record and he offered some really cool suggestions. I guess we'll all have to wait and see what kind of mayhem appears on the next one.
Let's move on to Angband, and to the publication of the excellent IV in 2020 for Pure Steel Records. How did the collaboration with guitarist Mahyar Dean start?
Mahyar and I have been friends online for many years. When we first met, he would ask me questions about equipment and recording techniques and techie stuff. As a friend, I couldn't resist when he asked me to sing for his project. I knew how much it meant to him, and I poured everything I could into it for him.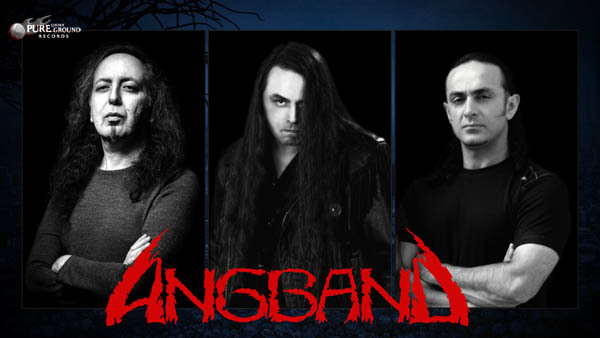 IV's sound has an almost minimalist structure, and it seems to have been created to make the most out of your vocal performance. How did the recording sessions take place? Did you contribute to the songwriting of the album?
Mahyar did all the writing and engineering except the vocal tracking which was done by my best friend Michael Procter here in Pittsburgh, and Tonic Recording Studios where I had earned my own wings as a Producer. Mahyar did a great job leaving me space to expand on his ideas vocally.
Last year you recorded a demo with Helios, is it your new band?
Yes. We are very close now to finishing our debut album, Touch The Sun. We're going to try and release it independently with hopes that it might garner some attention and maybe a budget for the next record. If not, I'm fine with writing, singing, producing and releasing on our own. It's a lot of work but it's what I love, and I believe in this band. That's what matters.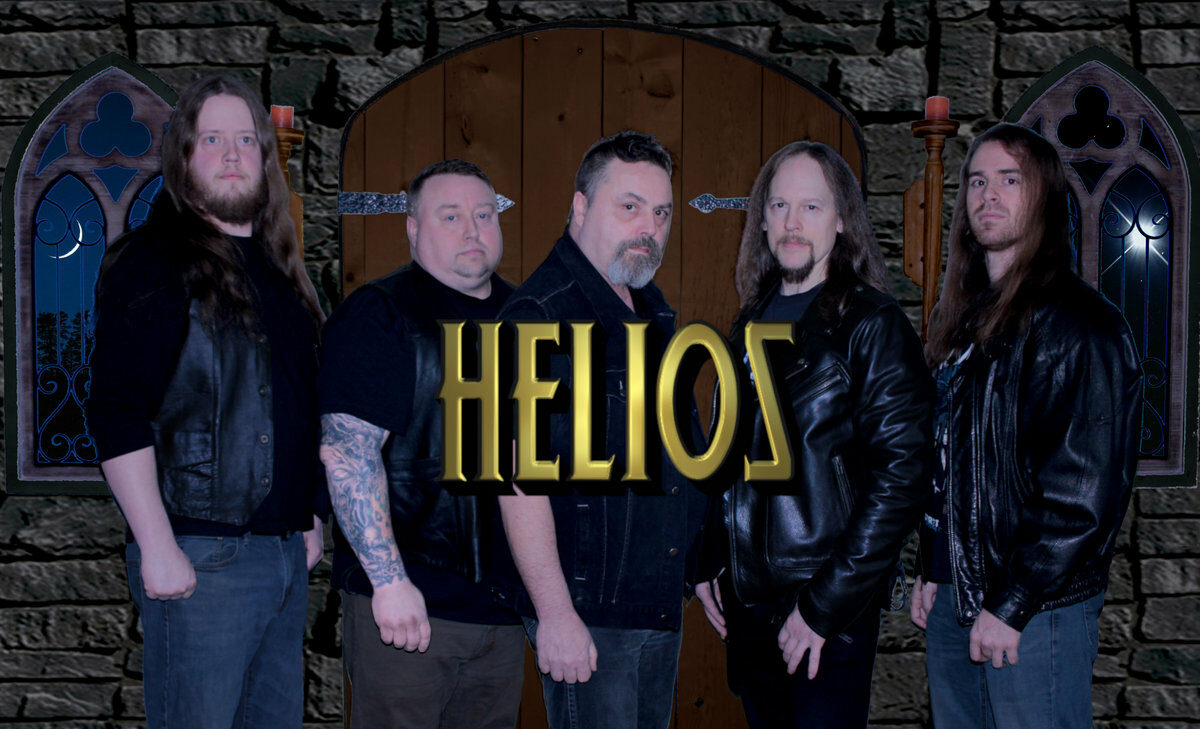 What are the best experiences you have had in your career? Is there something you regret and something you'd have liked to change?
Well, I've made my living for a time and have been recognised as a singer. That's more than a lot of musicians ever achieve. I've walked amongst the gods. I'm very thankful for that. As far as regrets, I don't think that way. When things go wrong I find it best to pick up, dust off and move on.
If you could choose any band, which bands would you like to sing in?
There's no place I rather be than where I am right now. I may not be rich from it, or a superstar, but |'m happy. All I want is for others to enjoy the music I make with my bands.
Thank you very much for your availability. What can we expect from Tim Aymar for next months and years?
Look forward to the release of Helios – Touch The Sun. We'll be dropping the first single hopefully in a few weeks.