Heavy
Venom Inc.: il lyric video del nuovo singolo 'Come To Me'
I Venom Inc. hanno pubblicato il lyric video del singolo 'Come To Me', dal loro nuovo album "There's Only Black", in uscita il prossimo 23 settembre per Nuclear Blast.
Extreme Metal pioneers VENOM INC. are proud to present 'Come To Me' – the 3rd single from their upcoming album There's Only Black, which will be released on September 23rd, 2022 via NUCLEAR BLAST RECORDS. The song comes with an atmospheric lyric video, full of occult imagery, which you can watch below.
Almost 40 years after their inception, the revitalized 1989 – 1992 Venom line-up of guitarist Jeff "Mantas" Dunn and vocalist/bassist Tony "Demolition Man" Dolan and the new addition of drummer Jeramie 'Warmachine' Kling have returned with one hell of a follow-up to their acclaimed debut, "Avé," and show no signs of slowing down.
WATCH THE LYRIC VIDEO FOR 'COME TO ME':
https://youtu.be/iEDPyhZF3B0
LISTEN TO 'COME TO ME':
https://bfan.link/venominc-come-to-me.ema
PRE-ORDER & PRE-SAVE "THERE'S ONLY BLACK":
https://bfan.link/there-s-only-black.ema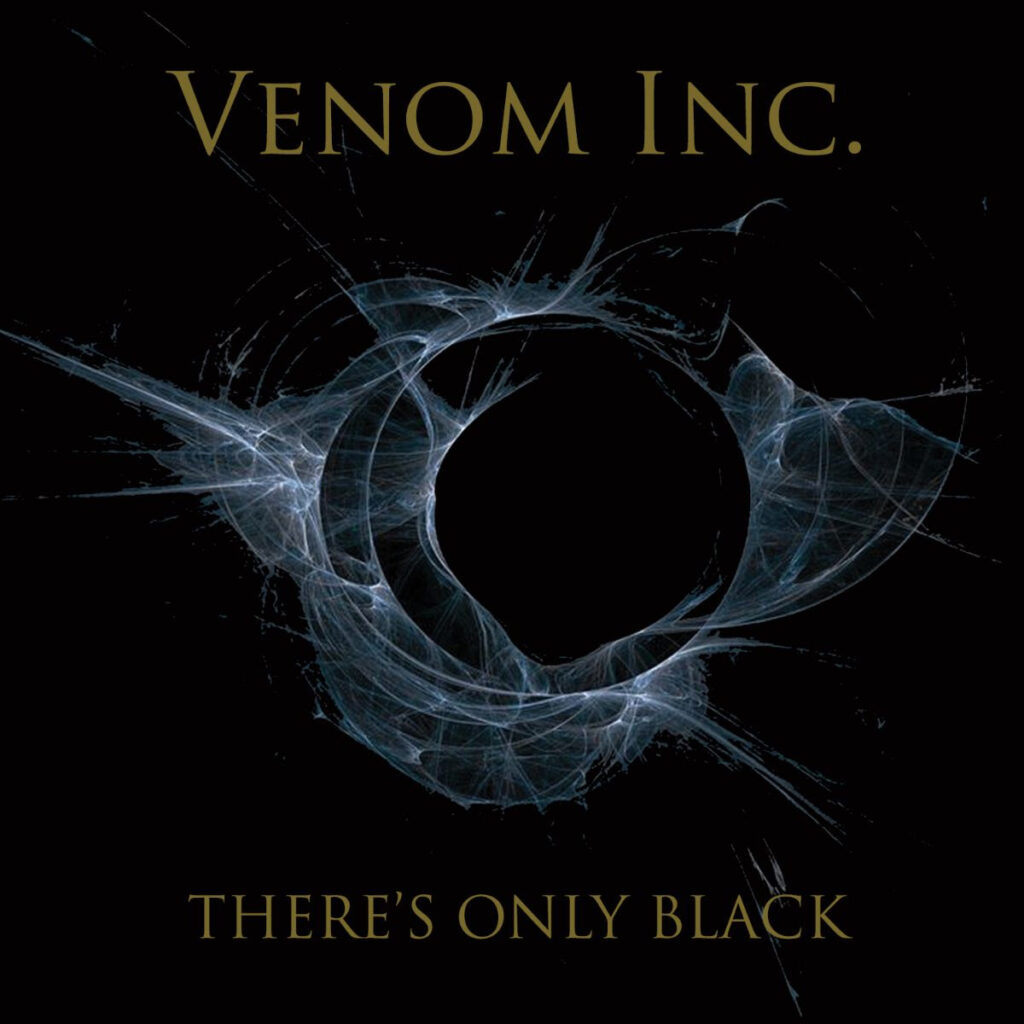 Tracklist:
01    How Many Can Die    (03:21)
02    Infinitum    (03:47)
03    Come To Me    (03:46)
04    There's Only Black    (04:49)
05    Tyrant    (05:25)
06    Don't Feed Me Your Lies    (05:51)
07    Man As God    (03:23)
08    Burn Liar Burn    (05:32)
09    Nine    (03:34)
10    Rampant    (04:06)
11    The Dance (04:54)
12    Inferno    (05:19)
ABOUT VENOM INC.
As 2015 swept in it brought with it a solid revival of traditional Metal bands. A chance encounter and request brought and offer to Tony Dolan (Vocalist and Bassist) to reform the line up of 
VENOM
 that had recorded the classic "Prime Evil" album and solid follow up albums that kept the band very much alive during the onslaught of Grunge and Brit pop that destroyed all but the most hardy in the early 1990's Metal had suffered at the hands of the new trend but 
VENOM
 (with this lineup) refused to alter or die and so continued the legacy that had begun when Jeff Dunn (aka Mantas – Guitar)  formed the original band in 1979 and brought the world extreme Metal in the form of the "Welcome To Hell" and "Black Metal" albums.
The albums penned mostly by Dunn, exposed the world to a new way of music taken to the extremes and with a pinch of darkness and controversial odour they raised their heads from the grave as if they had always been lying in wait and brought chaos to a neatly formed music industry.
Topped off with the voice of Clive 'Jesus Christ' Archer and later by Cronos and The Demolition Man the band was and still is a force of nature. While others attempt to take credit for all things VENOM the truth is not a hidden mystery but rather written on tablets like the ten commandments but unlike religion you do not need faith to follow VENOM or their ideas and music but simply ears to hear.
'Somewhere In Time, We Were Born ..' they sing and it has become their mantra. Today's scenes are full of examples taken from this classic band. Images and themes and even a whole genre taking it's name from the seminal "Black Metal" album. The characters were and still are larger than life to fans but it is the music that carries the flame. The true inspiration for all is the dark heavy vibes tinged with a Black and Roll touch.
VENOM INC. began again in 2015 by accident almost and the name was not a choice but given by fans, agents, promoters etc .On reflection it is just matter and fact that this band is true and real and carries the true spirit which began in 1979 and will end their days being that spirit that was lost somewhere over the years. Perhaps it is inevitable for a band to change or grow away from it's original intent but every single Legionnaire from the VENOM's Legions know..their own moment that made them a life long fan and so it is to this end that VENOM INC will continue to grow and perform the classics from the legacy with heart and soul and true meaning and will write with this same intent in mind so that new fans too may realise that a real band playing with all they have to give still exists and are still very important in this growing age of digital separation from reality.
VENOM INC. has been touring without pause since the first appearance at KEEP IT TRUE festival in Germany in 2015 and have taken their brand of energy and performance across the globe on many European tours, Asia, US, all over South and Central America , Hellfest, Bloodstock, Alcatrazz, Wacken are among the countless festivals shows, a special invitation to tour with Glenn Danzig and special appearance at the Original Misfits show at Chicago's 'All State Arena' , as well as Special invited guests by The Metal Allegiance in New York City amongst  list of other things, live is where the band truly live but now it is time for a new album and the writing has not stopped 2021 we shall see the new album and new shows taking the world into it's arms once again and embracing it and it's dark heavy soul