Doom
Avatarium: il video della title-track del nuovo album "Death, Where Is Your Sting"
Gli Avatarium hanno diffuso il video della title-track del nuovo album "Death, Where Is Your Sting", in uscita il prossimo 21 ottobre per AFM Records. Video che potete vedere di seguito.
October 21, 2022 sees Swedish doom rock masters AVATARIUM release their fifth studio album, entitled Death, Where Is Your Sting, on AFM Records.
The chart-breaking band, who was formed in 2012 by Candlemass mastermind Leif Edling, released 2 EPs, four critically acclaimed full-length records and their epic live DVD, An Evening With Avatarium – Live in Stockholm January 2020, to date. The current, high-class line-up is featuring vocalist Jennie-Ann Smith, Marcus Jidell (Evergrey, Soen), Mats Rydström, Andreas Habo Johansson and Daniel Karlsson.
Following previously released, first single "God Is Silent", AVATARIUM have just premiered their album title track Death, Where Is Your Sting! Vocalist Jennie-Ann reveals:
"The song Death, Where Is Your Sting is like a most personal conversation with death, saying "I survived, I might be in your calendar but I'm not going this time!"
Death, Where Is Your Sting was produced by Marcus Jidell, mixed by Mats Valentin and Jidell, and was mastered by Svante Forsbäck. The album will be available on October 21, 2022 as Digipak, Vinyl and ltd. 2-CD Earbook (incl. 5-track bonus CD). The album pre-sale has just started via AFM Records HERE!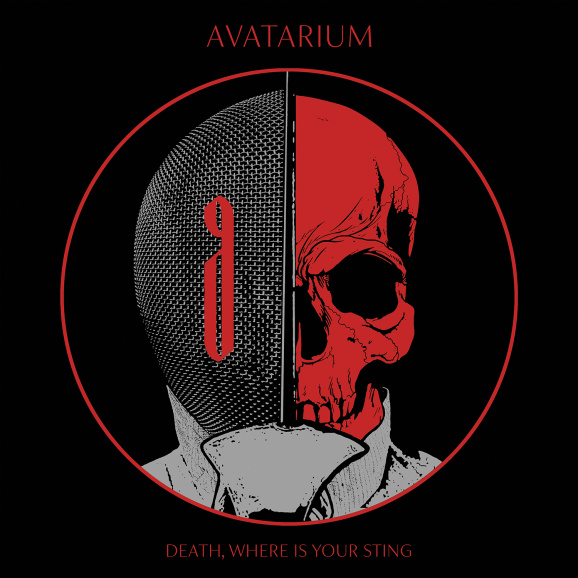 Artwork: Erik Rovanpera
Tracklist:
01. A Love Like Ours
02. Stockholm
03. Death, Where Is Your Sting
04. Psalm For The Living
05. God Is Silent
06. Mother Can You Hear Me Now
07. Nocturne
08. Transcendent
Bonus CD (ltd. Earbook)
01. Boneflower  (alternative version, live in the studio)
02. Great Beyond (alternative version, live in the studio)
03. Rubicon  (alternative version, live in the studio)
04. Lay Me Down  (alternative version, live in the studio)
05. The Fire I long For (alternative version, live in the studio)