Groove
Thrash
Fit For An Autopsy: il video della cover di 'Walk With Me In Hell' dei Lamb Of God
I Fit For An Autopsy hanno pubblicato il video ufficiale della cover di 'Walk With Me In Hell' dei Lamb Of God. Video che potete vedere di seguito.
New Jersey six-piece FIT FOR AN AUTOPSY — Joseph Badolato [vocals], Patrick Sheridan [guitar], Timothy Howley [guitar], Will Putney [guitar], Peter Blue Spinazola [bass], and Josean Orta Martinez [drums] — have shared the video for their cover of LAMB OF GOD's 'Walk With Me in Hell.' Watch + listen here.
"When we started this band, Lamb of God was one of our collective inspirations as to what we hoped FFAA could become one day.  Uncompromising DIY work ethic, socially conscious subject matter, timeless songs and riffs for days. In celebration of our upcoming tour with them, we thought it'd be fun to do a little tribute to one of their classics. Please enjoy 'Walk With Me In Hell,'" says the band.
FFAA released their sixth album Oh What the Future Holds earlier this year via Nuclear Blast. Get it here.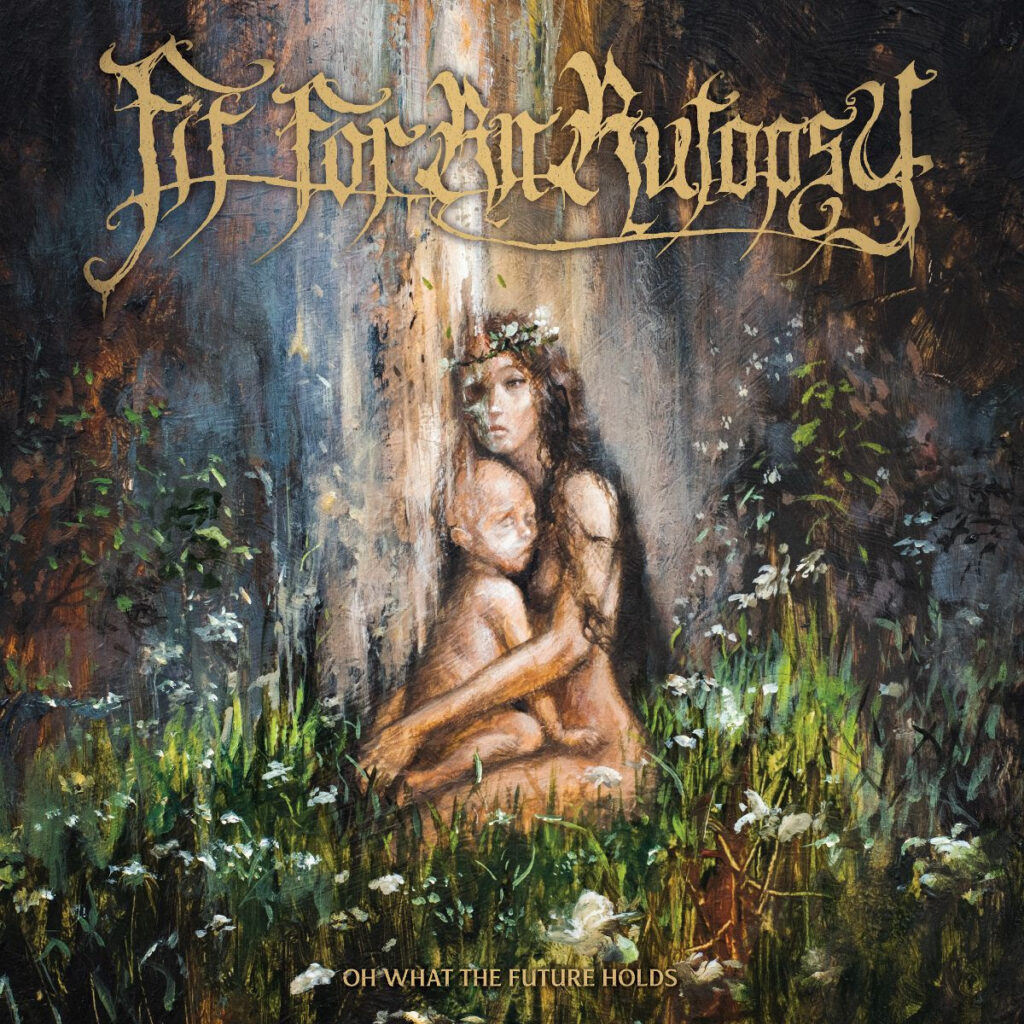 "OH WHAT THE FUTURE HOLDS" TRACK LISTING:
'Oh What The Future Holds'
'Pandora'
'Far From Heaven'
'In Shadows'
'Two Towers'
'A Higher Level Of Hate'
'Collateral Damage'
'Savages'
'Conditional Healing'
'The Man That I Was Not'
ICYMI:
'Far From Heaven' OFFICIAL MUSIC VIDEO: www.youtube.com/watch?v=OEicHBvqd2Y
'Pandora' OFFICIAL MUSIC VIDEO: https://youtu.be/i3iWnhd7FMw
'In Shadows' OFFICIAL MUSIC VIDEO: https://www.youtube.com/watch?v=0PS-eSCFfPM
'Two Towers' OFFICIAL VIDEO: https://youtu.be/cm72YQcvjrY
—-
FIT FOR AN AUTOPSY ARE:
Joseph Badolato | Vocals
Patrick Sheridan | Guitar
Timothy Howley | Guitar
Will Putney | Guitar
Peter Blue Spinazola | Bass
Josean Orta Martinez | Drums