Black
Funeral Harvest: a ottobre il debutto della band italo-norvegese; ascolta il primo singolo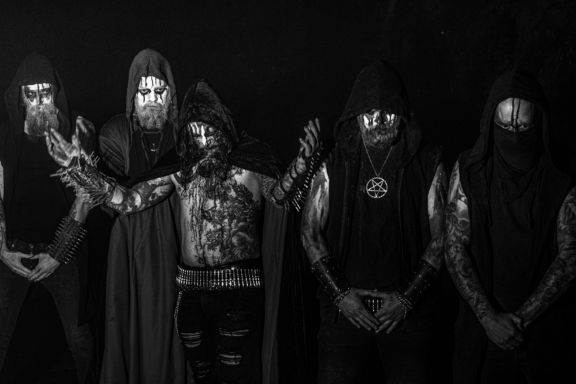 I Funeral Harvest pubblicheranno il prossimo 31 ottobre per Signal Rex il debutto "Redemptio", dal quale è possibile ascoltare il primo singolo 'Principum et Finis':
Today, Norwegian/Italian black metallers  Funeral Harvest premiere the new track "Principum et Finis" at the Transmissions From the Dark YouTube channel. The track is the second to be revealed from the band's highly anticipated debut album, Redemptio, set for international release on October 31st via Signal Rex. Hear Funeral Harvest's "Principum et Finis" in its entirety exclusively HERE.
A pan-international quartet featuring members from Norway and Italy, Funeral Harvest formed in 2016 and unleashed their first public recording the very next year. Tellingly titled Bunker Ritual Rehearsal, this first strike was auspicious to say the very least, and quickly built a name for Funeral Harvest in the underground.
Their raw 'n' robust black metal sound was rooted in the ancient ways but never regressive – in fact, its ghoulish hostility was perversely refreshing. An epic digital single followed in 2019, but it was 2020's self-titled EP, released to widespread acclaim by Signal Rex, where Funeral Harvest indeed began to reap: a grim 'n' graven culmination of all that's come before and all that lies ahead.
And now, "what lies ahead" is finally here with Funeral Harvest's first full-length.
Elegantly titled Redemptio, the band's debut album is grand and garish, ceremonial and seditious, in equal measure. With a rejuvenated lineup that features erstwhile Beyond Man guitarist alongside vocalist/guitarist Lord Nathas, bassist &alt;, and drummer Ond, Funeral Harvest's attack continues to be undeniably physical, but whereas a wobbly between hypnotic possession and demonic headbanging took hold prior, Redemptio races and rewinds from nearly chaotic violence to smoked-choked repose, creating a delirium that's impossible to resist.
That the exceptionally professional production seemingly amplifies this swarming sensation is only part of spellbinding potion; at every (crooked) turn, there exists a bestial impulse barely tamed, but the order in which they're delivered is anything but random. Razor-sharp songwriting is at a premium, then, as Funeral Harvest judiciously keep their constructions taut and terrorizing: the nine-song album races to the finish in a swift-yet-satisfying 31 minutes.
Both more ghoulish and muscular than ever, Funeral Harvest revitalize elder expressions of Norwegian black metal with Redemptio. Kneel and receive their sacrament.
Continue kneeling with the brand-new track "Principum et Finis" exclusively HERE, courtesy of the Transmissions From the Dark YouTube channel. Begin kneeling with the previously revealed "Fire Sermon" both HERE at Signal Rex's YouTube channel as well as HERE at Signal Rex's Bandcamp. Cover artwork, courtesy of Artem Grigoryev, and tracklisting are as follows: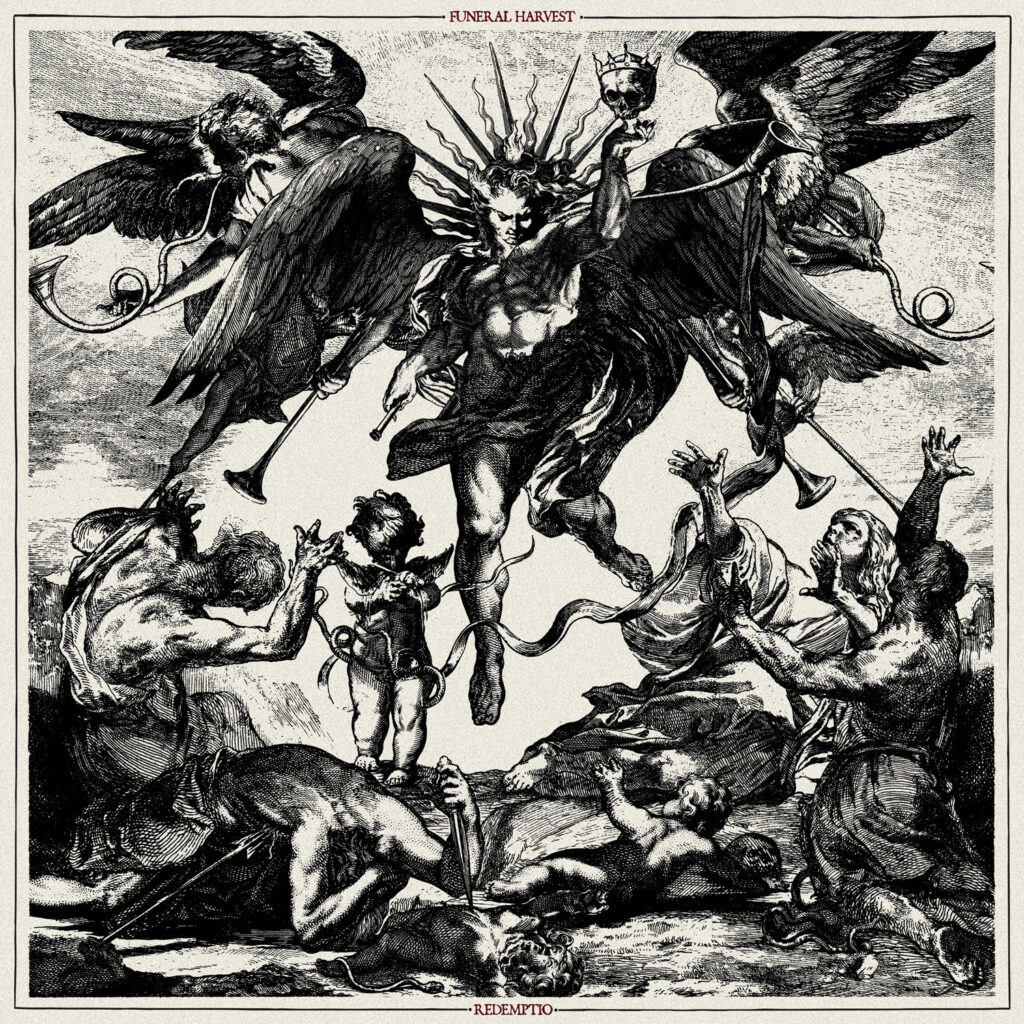 Tracklisting for Funeral Harvest's Redemptio
1. Opus Cælestis
2. Fire Sermon
3. Antithesis
4. Principum et Finis
5. Soli Ego Gloria
6. Womb of Snakes
7. The Crimson Night Tide
8. Sorath
9. Libera per Ignem
MORE INFO:
www.facebook.com/funeralharvest