Death
Live Burial: ascolta 'This Prison I Call Flesh' dall'imminente "Curse of the Forlorn"
I Live Burial hanno diffuso in streaming su Grizzly Butts il nuovo brano 'This Prison I Call Flesh', dall'imminente "Curse of the Forlorn", in uscita il 23 settembre per Transcending Obscurity.
UK death metal sensation Live Burial have premiered a massive near 12-min album closer via Grizzly Butts which perfectly showcases their diversity and song-writing skills, as they manage to include a wealth of influences in it and make it work even for such an extended period of time without it coming off as forced in any way, and what's more, they keep it interesting throughout. Don't miss out on this absolutely epic song whose premiere can be found AT THIS LINK.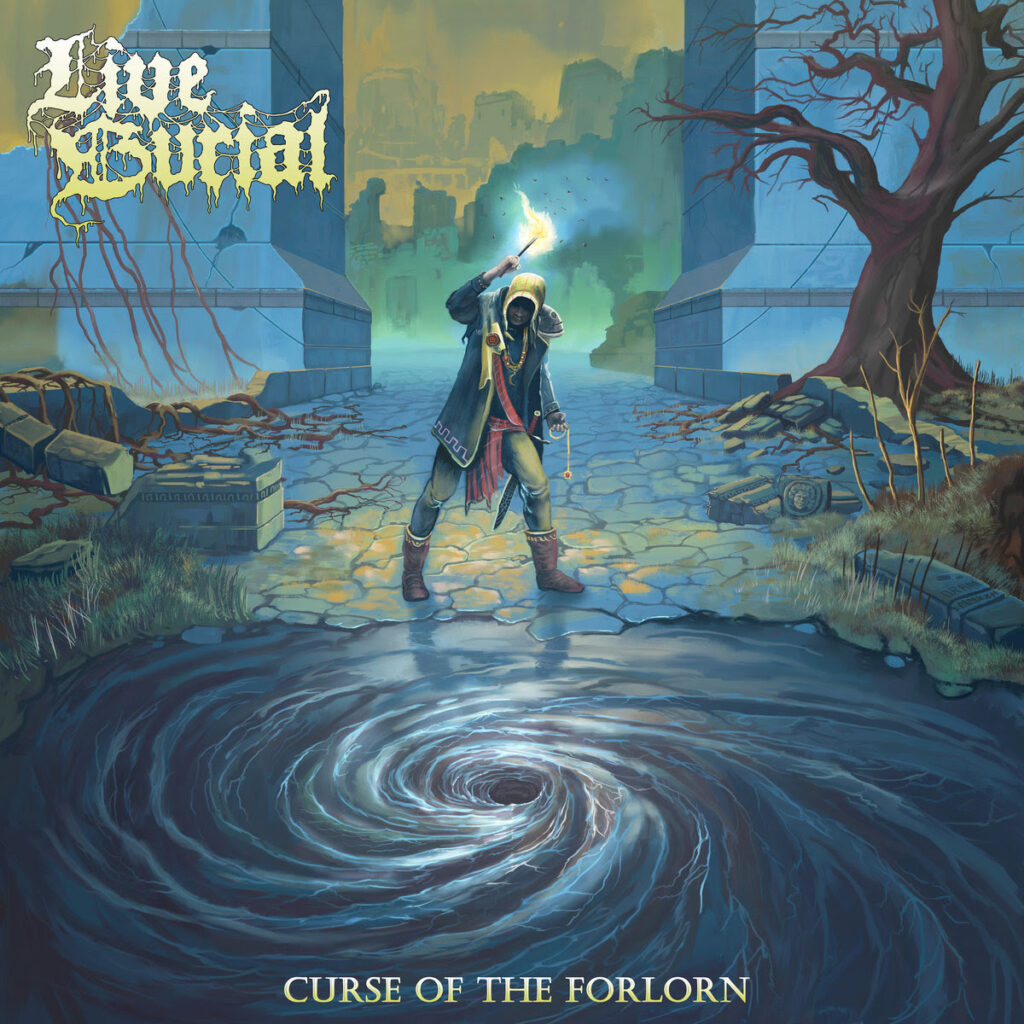 Live Burial (UK) – Curse of the Forlorn (Death Metal)
Genre – Death Metal 
Release Date – September 23rd, 2022
Record Label – Transcending Obscurity Records
For fans of – Asphyx, Unleashed, early Atrocity, Morgoth, early Vermin, Skeletal Remains, Thorn, Heads For The Dead
Two years after the release of their highly acclaimed full length 'Unending Futility', UK's strongest purveyors of classic death metal Live Burial return with a new full length which is a staggering improvement over it in all conceivable ways. As if new techniques have been unlocked, the songwriting on this record is far more intricate and multi-faceted, with the band not only relying on their trademark lurching doomy death metal crawl but also expanding upon the scope by adding new textures and influences, including those sounding Finnish in origin. Despite these enhancements in sound, the music has only become faster, more aggressive and scathing, with vocals being acerbic enough to melt flesh but also somehow carry emotion, which in turn are magnified by excellent lead-playing. This is the culmination of the purest form of death metal worked upon to make it relevant, nay, cutting-edge in terms of extremity, technical proficiency and even emotive capability where this old school style of music goes.
Line up –
Jamie Brown – Vocals
Rob Hindmarsh – Guitars
Jake Bielby – Guitars
Lee Anderson – Bass
Matthew Henderson – Drums
Artwork by Luke Oram (Slugdge)
Track list –
1. Despair of the Lost Self
2. The Ordeal of Purification
3. My Head as Tribute
4. Exhumation and Execution
5. Blood and Copper
6. Sepulchre of Collapsed Kingdoms
7. This Prison I Call Flesh
Transcending Obscurity Official YouTube Channel
Transcending Obscurity Facebook
Transcending Obscurity Instagram